"WHEN SECRETS STRIKE Is Filled With Mystery"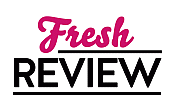 Reviewed by Susan Dyer
Posted November 18, 2015

Sarah Bitler has been struggling lately with her feelings. She has always loved Aaron King, but he doesn't know that. They grew up together and he only sees her as his childhood friend. She wonders if he has the same feelings for her. He is a widower with two small children. Will her quilt shop be enough for her to satisfy her? Will she be content with that and being single for the rest of her life? Sarah's life is soon in danger when an arsonist starts burning down their community. Aaron tries to keep her safe and at the same time pushes Sarah away. He is determined not to fail but at the same time he becomes a suspect to a murder. Sarah then feels she needs to protect him. The twists and turns in WHEN SECRETS STRIKE will have you reading late into the night.
Aaron and Sarah are good Amish people who are always wanting to help their community. They are naturally upset that someone is taking advantage of the drought situation that is crippling Laurel Ridge. While all of this is going on, Sarah is trying to help her elderly neighbor, Julia, solve the mystery of her missing quilts. WHEN SECRETS STRIKE is filled with mystery. Just when you think you have it all figured out, another secret comes to light. Besides trying to figure out who is burning down their town, Sarah, with the help of her good friend, Allison, are trying to raise money for the Laurel Ridge Fire Department. Their equipment is very old, keeps breaking down, and with a firebug on the loose, the money needs to be raised now.
Another mystery is what is going on with the land that was promised to Aaron. A corporation has purchased the land and it is being surveyed to be split up even though it is supposed to stay farm land. Are the fires connected to the land? Marta Perry has hit a home run once again with WHEN SECRETS STRIKE. I was sitting on the edge of my seat and couldn't stop reading. I had to finish to see who it was that was behind all the fires and what was going to happen to them once they were caught. The suspense will drive you crazy and the romance in this wonderful story will have you sighing out loud. Marta Perry is one of my favorite Amish authors and her knowledge of the Amish is always spot on.
SUMMARY
In Laurel Ridge, Pennsylvania, a community once united must suspect one of their own
Amish quilter Sarah Bitler's dreams no longer feature a husband and family. Instead, she searches for success in the quilt shop within Blackburn House, a place once tarnished with deadly secrets. She refuses to let the past influence her future…until an ominous fire forces them to collide.
Firefighter Aaron King was the first to touch Sarah's heart—and the first to break it. Now a widower and father of two small girls, his return to Sarah's life brings her buried feelings to the surface. As a string of horrific incidents tears apart their community, an arsonist's wrath threatens to destroy them all. With Aaron as the only suspect, Sarah must follow her instincts to find the truth. But to protect an innocent man, she might risk her heart to Aaron again…and risk her life to an unknown killer.
---
What do you think about this review?
Comments
No comments posted.

Registered users may leave comments.
Log in or register now!