"Colonists and corsairs in this excellent steampunk thriller!"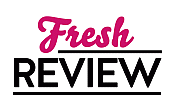 Reviewed by Clare O'Beara
Posted November 4, 2015

Marguerite is our guide in this interestingly-titled steampunk tale, and she is a well-to-do young lady who finds the governess's lessons boring. She'd rather be out with the mechanical genius Claude, who makes brass koi carp for the fishpond and a toy automated cricket for her. THE PERILOUS JOURNEY OF THE NOT-SO-INNOCUOUS GIRL is going to take her far from home.
Marguerite lives near San Rochelle and young Claude dreams of going to Paris to further his skills rather than maintaining automated gardeners on a big estate. When Claude says that he's leaving, he gives Marguerite a female- looking bot, a lady's maid in metal. Now she and her friend Vivienne can safely walk to the village with this escort. Marguerite has her coming out ball to think of, and the exciting Captain Laviolette. But Claude joins the Royal Corps of Engineers, which will be sent overseas to colonies in New France and the prospect of war.
Marguerite has been spoiled, allowed to run wild and to indulge her interests in steam automata. Now her father's patience is exhausted and he orders her to marry. With no son to be his heir, he is determined to make the girl a suitable match. The contrary girl instead signs up for a colonising journey to New France, with its savages and soldiers, along with her mechanical maid.
I really had a good time reading this adventure. I got into it straight away because the characters get well established before we meet much alternative history. The peril-beset trip to Montreal on the aership is well written and opens up the world to us. While young adults are the intended readers, pre-teens with an interest in steampunk would love it - if you're old enough to read the early Harry Potter books, you could enjoy this fun frolic.
Leigh Statham was born in Idaho and she has based her adventure on the history of her own family who came as colonists from France to Canada. Marvellously for the times, the young women were each allowed to marry as they pleased. I'm hoping THE PERILOUS JOURNEY OF THE NOT-SO-INNOCUOUS GIRL will just be the first adventure in a series. Marguerite experiences a journey of the mind and heart as well as across the globe, making this a book to remember.
SUMMARY
Lady Marguerite lives a life most 17th century French girls can only dream of: Money, designer dresses, suitors and a secure future. Except, she suspects her heart may be falling for her best friend Claude, a common smithie in the family's steam forge.
When Claude leaves for New France in search of a better life, Marguerite decides to follow him and test her suspicions of love. Only the trip proves to be more harrowing than she anticipated. Love, adventure and restitution await her, if she can survive the voyage.
---
What do you think about this review?
Comments
No comments posted.

Registered users may leave comments.
Log in or register now!