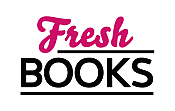 Great new reads in September
"Can metals replace guns?"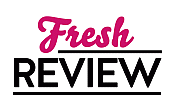 Reviewed by Clare O'Beara
Posted October 30, 2015

Non-Fiction Political | Non-Fiction
Our modern economy depends upon metals far more precious and rare than steel or gold. They are used in tiny amounts and operate our electronics. THE ELEMENTS OF POWER: GADGETS, GUNS AND THE STRUGGLE FOR A SUSTAINABLE FUTURE IN THE RARE METAL AGE looks behind the scenes of mining, refining, buying, supplying, manufacturing and recycling. I find the topic hugely interesting as it shapes our present and fast-approaching future.
Can metals replace guns? Yes. Author David S. Abraham saw this personally, as a foreign researcher in Japan in 2010 as China skirmished with Japan over the East China Sea. When China cut off its export trade of rare earth metals, Japan capitulated. Abraham says that during his research he visited a dozen countries and spoke to hundreds of involved traders or business leaders. But compared to familiar base metals such as iron, aluminium and copper, the forty-nine rare earths and metals being used are cloaked in secretive processes. They are present in tiny amounts in gadgets protected by patent law; they are central to an advanced, green economy; they have military applications; and people don't talk about them very often. Verifiable facts were hard for him to come by and statistics were obscured. Trades occur in backroom deals and there is also a black market.
What is in an iPhone? Indium creates the touchscreen. Europium and terbium provide green and blue, tantalum regulates power, lithium makes the battery. Cerium is used to make the touchglass smooth to the molecular level. Learning to process and use these metals is a feat as amazing as making the phone. Electronics using silicon had been getting smaller and more complex, but Apple, with Steve Jobs at the fore, was the first to depend so completely on using rare metals. The commercial success created whole new industries and offshoots, such as touchscreen apps. These are the outcomes of work by generations of mining engineers, material scientists and metallurgists.
MRI scanners use dysprosium, yttrium is in military radar, tungsten strengthens oil exploration drill bits among other items. At no point in human history, says Abrahams, have we used more metals in more combinations. What happens when we run out of them? War in Zaire thirty years ago choked the world's supply of cobalt, and manufacturers turned to other metals. China is now the world's largest producer of refined rare metals, partly because the ores are found in China, but this country has lax environmental standards and worker health and safety standards. They produce metals cheaply to export; over half of these exports go to Japan. Our gadgets are made cheaply in Japan, China and other lands because cheap labour, environmental despoliation and pollution are externalised costs. China has capitalised on its near monopoly in order to draw in foreign companies, like Apple, and provide jobs. Co-operation is good, of course.
Abrahams also examines what has happened to trade globally in metals, and how the US stockpiled vital materials such as tungsten and chrome prior to WWII, persuading other nations not to trade these with Germany and Japan. Global trade today means the commodity markets. Like any products of value, this rare metal supply also has a dark side; that's before we look at the polluting effects of production and the mountain of electronic waste. He advocates clear labelling of products, telling people how to recycle and recyclers what is in them; regulation could insist on manufacturers taking back phones for recycling instead of letting them to go landfill.
Abrahams interviews miners, scientists, engineers, market traders and plenty of other people to bring us not just facts but a human dimension to this human-produced resource. I already had some knowledge of rare earths and metals, but the book is so well written, straightforward, involving and engaging, that any interested reader could become an armchair expert on THE ELEMENTS OF POWER: GADGETS, GUNS AND THE STRUGGLE FOR A SUSTAINABLE FUTURE IN THE RARE METAL AGE.
SUMMARY
Our future hinges on a set of elements that few of us have even heard of. In this surprising and revealing book, David S. Abraham unveils what rare metals are and why our electronic gadgets, the most powerful armies, and indeed the fate of our planet depend on them. These metals have become the building blocks of modern society; their properties are now essential for nearly all our electronic, military, and "green" technologies. But their growing use is not without environmental, economic, and geopolitical consequences.

Abraham traces these elements' hidden paths from mines to our living rooms, from the remote hills of China to the frozen Gulf of Finland, providing vivid accounts of those who produce, trade, and rely on rare metals. He argues that these materials are increasingly playing a significant role in global affairs, conferring strength to countries and companies that can ensure sustainable supplies.

Just as oil, iron, and bronze revolutionized previous eras, so too will these metals. The challenges this book reveals, and the plans it proposes, make it essential reading for our rare metal age.
---
What do you think about this review?
Comments
No comments posted.

Registered users may leave comments.
Log in or register now!