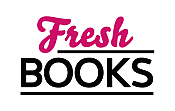 Summer Reads are HOT in July!
"A sweeping and riveting historical novel filled with secrets and surprises."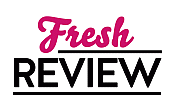 Reviewed by Patricia (Pat) Pascale
Posted October 29, 2015

ALONG THE INFINITE SEA tells two stories in alternating chapters with a duel timeline. No writer does it as easily or better than one of my favorites, Beatriz Williams.
A bittersweet story, set in the 1930's in Europe, ALONG THE INFINITE SEA tells of Annabelle de Creouville and the love of her lifetime, handsome German Jew freedom fighter, Stefan Silverman. She meets him when she is 19. Her brother, Charles, takes her down to their boat house one night and asks for her help with a man bleeding from a gunshot wound in his thigh. Unwilling to call a doctor, Charles implores her to patch the wound and return him to his yacht, the ISOLDE, moored in the channel of Sainte- Marguerite. Their whirlwind romance begins. They go together to Paris. where he sets her up at the Hotel du Cap, begs her to wait for him, and promises to return after "settling important family business." He does not. Now pregnant, Annabelle meets an old acquaintance, Baron Johann Von Kleist, a German in the German army. He is a widow with four children and very fond of Annabelle. Riding horses together one morning, Annabelle confides her "secret" to him and he immediately proposes marriage. She accepts and months later they announce the birth of their son, Florian.
In 1966, pregnant Pepper Schuyler is hiding out at the Breakers in Florida. She is trying to protect her unborn child from the wealthy and very married politician who is the father. He wants to get the baby away from Pepper, keep it secret, and above all, protect his powerful career. Pepper has successfully renovated a very rare Mercedes Benz Special Roadster and sells it at auction to the highest bidder for $300,000. Hoping that will give her a start in raising her child, keep her independent from her wealthy family, and away from the father of the child. Annabelle is the highest bidder.
Annabelle has fond memories of escaping Germany on the brink of war with her husband and children in that car. Annabelle invites Pepper to dinner, and Pepper confides in her about the baby and that she is being followed. Not hesitating, Annabelle invites Pepper to stay at her guest house in Cocoa Beach. There they become closer until one day Annabelle leaves without saying goodbye. Florian, her handsome, single son, an attorney from Washington, arrives unannounced at the house. He knows Pepper from Washington and has a crush on her. Their relationship is hilarious. Florian is my favorite male character in this plot. It is a sweeping and riveting historical novel filled with secrets and surprises. I loved every page. Five stars! You did it again Ms. Williams.
SUMMARY
Each of the three Schuyler sisters has her own world-class problems, but in the autumn of 1966, Pepper Schuyler's problems are in a class of their own. When Pepper fixes up a beautiful and rare vintage Mercedes and sells it at auction, she thinks she's finally found a way to take care of herself and the baby she carries, the result of an affair with a married, legendary politician.
But the car's new owner turns out to have secrets of her own, and as the glamorous and mysterious Annabelle Dommerich takes pregnant Pepper under her wing, the startling provenance of this car comes to light: a Nazi husband, a Jewish lover, a flight from Europe, and a love so profound it transcends decades. As the many threads of Annabelle's life from World War II stretch out to entangle Pepper in 1960s America, and the father of her unborn baby tracks her down to a remote town in coastal Georgia, the two women must come together to face down the shadows of their complicated pasts.
Indomitable heroines, a dazzling world of secrets, champagne at the Paris Ritz, and a sweeping love story for the ages, in New York Times bestselling author Beatriz William's final book about the Schuyler sisters.
---
What do you think about this review?
Comments
No comments posted.

Registered users may leave comments.
Log in or register now!