"Magnolia brides are awesome!"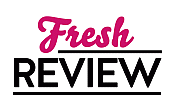 Reviewed by Patricia (Pat) Pascale
Posted October 27, 2015

Southern belle Jenni Beth Beaumont has a dream. Working as an events planner at the Chateau Rouge in Savannah, Jenni Beth wants her own business and to become the driving force in making a brides wedding day the most perfect and special day of her life. She can do it at her parents beautiful antebellum mansion, Magnolia house, in Misty Bottoms, GA, her home. It has been neglected by her parents since the death of her beloved brother, Wes, in Iraq. Grieving for their lost son, they are broken-hearted, merely shells of their former selves, ignoring their home, finances and their daughter, Jenni Beth. Time to mend broken hearts and begin to build the dream wedding location at Magnolia House.
At home, her first stop is a meeting with Richard Thorndike at the Coastal Plains Savings & Trust to secure the financing necessary for the beautification of Magnolia House. He is a banker you could easily hate, but he listens to her ambitious plans. Thorndike shrewdly forces Jenni Beth to include the bottomlands her grandfather left her as collateral to sweeten the loan for the bank, and secretly for him. If she forfeits on her loan, she loses her land. It will be difficult for Jenni Beth to get the Magnolia House back to it's former beauty, but she is determined not to fail.
Word spreads quickly in Misty Bottoms about Jenni Beth's return and her plans to restore Magnolia House. Cole Bryson, her brother's BFF and her long-time-ago love offers his help. Cole is handsome, gentle, and patient. He's is an architectural salvager with a shop called TRADITIONS in Savannah. He loves the old mansion and would love to buy it and turn it into a Bed and Breakfast but he knows Jenni Beth has her hopes and dreams attached to her childhood home. A spark erupts between Jenni Beth and Cole and soon his work-roughened hands are gently working their magic on her. Though they butt heads constantly, they work well together and get a lot done, even as their sexual attraction grows strong and hot.
Someone in town is out to derail her plans and sabotage begins to occur on the job site. Her beloved rose garden that she has brought back to life is destroyed days before her first wedding is due to take place there. How loving and exciting was Cole in his efforts to bring the garden back for their wedding. His slow southern drawl and twinkling eyes that reveal a bad boy deep down stole my heart and will steal yours. He is awesome!
Lynnette Austin tells a delightful, romantic story about dreams, family, first love, and introduces a cast of characters that you will truly enjoy and connect with. My interest in old things is keen and the descriptions from Dinky Tubbs Salvage Yard, to the beauties found at Traditions in Savannah added to the rebirth of Magnolia House, as it came into bloom once more. THE BEST LAID WEDDING PLANS is a very precious read that I adored and recommend to everyone seeking a sweet escape into the wonderful world of brides, weddings, and extra-special locations for them. Can't wait for the next addition from Lynnette Austin. You have a new and devoted fan.
SUMMARY
With love in their hearts and crafting the perfect wedding on their minds, the possibilities are endless for the ladies of Lynette Austin's new Magnolia Brides series.
SOME DREAMS ARE WORTH WHATEVER IT TAKES
Jenni Beth Beaumont left her broken heart behind when she took her dream job in Savannah. But after her brother's death, Jenni Beth returns home to help mend her parents' hearts as well as restore their beautiful but crumbling antebellum mansion. New dreams take shape as Jenni Beth sets to work replacing floors and fixing pipes to convert the family homestead into the perfect wedding destination. However, some folks in their small Southern town are determined to see her fail.
Cole Bryson was once the love of Jenni Beth's life, but the charming architectural salvager has plans of his own for the Beaumont family home. As the two butt heads, old turmoil is brought to the surface and Cole and Jenni Beth will have to work through some painful memories and tough realities before they can set their pasts aside and have a second chance at their own happily ever after.
Excerpt
"To have and to hold, from this day forward..." Jenni Beth Beaumont whispered the age-old vows.

Tiny white lights transformed Savannah's Chateau Rouge's gardens into a magical fairyland. The heavily beaded bridal gown shimmered in their reflected light.

Unfortunately, Jenni Beth was not wearing the gown.

But oh, how she wanted this. Not the wedding itself. No. She wanted to be the driving force behind making a bride's wedding day the most special of her life. Instead of organizing events here at Chateau Rouge, she wanted her own wedding planner business.

Tonight's bride fairly radiated. The groom, Jenni Beth's second cousin, looked so handsome in his dress uniform. He'd just last week come off a tour of duty in the Middle East.

Pain, instant and excruciating, washed over her. Her brother Wes had been even more handsome in his dress uniform the day he'd graduated from Officer's Candidate School, then again the day he'd deployed in his camos. The day she'd kissed him goodbye. The last time she'd seen him alive. Her throat constricted.

She exhaled, forced herself to shake it off. Not tonight. Tonight was a celebration of love. The beginning of a new family. Of dreams come true.

As the evening wore on, Jenni Beth relaxed.

A familiar voice whispered in her ear. "Dance with me."

Cole Bryson. She hadn't seen his name on the guest list. Shivers raced down her spine, and her heart stuttered. It had been too long, not long enough. "No."

She wouldn't turn around, wouldn't meet those mesmerizing eyes.

His hands settled on her bare arms, and she nearly jumped. As the work-roughened hands moved over her skin, her stomach started a little dance of its own.

"I'm working, Cole."

"Nothin' needs done right now. Come on, sugar."

Knowing she shouldn't, she turned to face him. Mistake. She always had found him irresistible, and that hadn't changed. He'd perfected that slow Southern drawl, had the sound of a true gentleman. But the twinkle in his eyes gave him away. Revealed the bad boy tucked not far below the surface.

Dressed in a dark suit and tie, the man looked like every woman's dream. On the surface, smooth and debonair. But beneath lay the wild.

He took her hand, and, God forgive her, she followed him, weak- kneed onto the portable dance floor, telling herself she didn't want to, that she only did it to keep peace. Knowing she lied.

A full moon shone overhead and candlelight flickered. When he drew her into his arms and pulled her close, she sighed. One hand held hers, the other settled south of her waist.

"You smell good, Jenni Beth. You always do."

His voice, low and husky, sent goosebumps racing up and down her arms. Despite herself, she rested her head against his chest, seduced by the strong, steady beat of his heart, the illusion he could make everything and anything all right.
---
What do you think about this review?
Comments
No comments posted.

Registered users may leave comments.
Log in or register now!