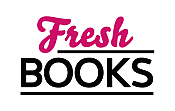 Summer Reads are HOT in July!
"Stunning story of life and love during Mussolini's Italy"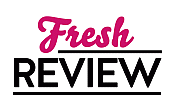 Reviewed by Patricia (Pat) Pascale
Posted October 21, 2015

Romance Historical | Women's Fiction Historical
It is ten years since her husband, Luigi Berotti, a loyal "Blackshirt" of the Fascist regime, was shot to death. His assailant has never been identified or apprehended. Isabella, then 19 and pregnant, was also shot in the back but recovered except for scars and a limp. As she sits in the coffee shop remembering, a woman about her age with a little girl approaches her table. The woman asks Isabella to watch her daughter, Rosa, 9, for a few moments. When Isabella hesitates, the woman tells her, "I know who killed your bastard husband," and points an accusing finger at the Fascist Party Headquarters. She hurries away, climbs to the top of the clock tower and jumps to her death. Rosa is sent to a convent and Roberto Falco meets Isabella while taking pictures of the dead woman. Roberto, the handsome and mysterious propaganda photographer for Il Duce, works hard to show the glory of the country that Mussolini is creating through his photographs. He is a man of secrets and is hiding many about his past life. He joins Isabella in her search for the truth about Luigi's murder and together they face danger at every turn. Their relationship grows and Roberto, in his quiet but steady manner, teaches Isabella to love again.
THE ITALIAN WIFE is a sweeping saga of discovery, courage and love during the regime of Benito Mussolini, Il Duce, as he leads the Fascist regime in Italy. He has a master plan to build five superior towns to provide employment and farms on the Pontine Marshes. Bellina, outside Rome, is his first proposed town. Isabella, the only woman architect working on the team, has to prove herself and throws herself into his scheme working endless hours. Work is the only thing that helps her forget painful memories of Luigi.
I enjoyed this well-researched piece of history. I learned many interesting facts, especially about the Pontine Marshes and how they drained that malarial swamp, replacing them with new towns on the reclaimed land. The grandiose architecture, rigidly designed living accommodations, the cruelty of the nuns from the convent, the ruthlessness of the "Blackshirts," the treachery and the complex personality of Mussolini, the land and the people all come alive with the vivid descriptions. This is a page turner to delight, bringing the sights and sounds of Italy in the 1930's. A job well done by Kate Furnivall. You have a new fan and my thanks!
SUMMARY
The New York Times bestselling author of The Russian Concubine returns with a stunning new novel set in Mussolini's Italy.
Isabella Berotti is an architect, helping to create showpieces that will reflect the glory of her country's Fascist leaders. She is not a deeply political sort, but designing these buildings of grandiose beauty helps her forget about the pain she's felt since her husband was murdered years ago. One of her greatest accomplishments is the clock tower in the town of Bellina, outside Rome.
But as she is admiring it one day, a woman approaches her, asking her to watch her ten-year-old daughter. Minutes later, to Isabella's horror, the woman leaps to her death from that very clock tower.
There are photos of the woman right after the suicide, taken by Roberto Falco. A propaganda photographer for Il Duce, he is expected to show his nation in the most flattering light. But what Roberto and Isabella have seen reflects a more brutal reality, and in a place where everyone is watching and friends turn on friends to save themselves, their decision to take a closer look may be a dangerous mistake.
---
What do you think about this review?
Comments
No comments posted.

Registered users may leave comments.
Log in or register now!