"Resilience and determination win in the end!"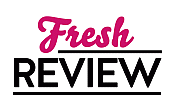 Reviewed by Helen Williams
Posted October 16, 2015

Romance Erotica Sensual | Romance Suspense
DARKEST BEFORE DAWN is Book 10 in The KGI series about an elite special ops group that carries out missions that the government can't. Some parts of the stories are gut wrenching because of the pain and suffering. But you also get to see the resilience of human nature and how love and determination can get you through anything. In DARKEST BEFORE DAWN, a young woman who has suffered a great deal shows tremendous strength and courage. And you will see a hardcore man come to terms with feeling human and deserving of love.
Guy Hancock and his team, who have been deserted by their country and considered traitors, have been hired to find a young woman. Relief worker Honor Cambridge, who works in the war-torn Middle East, is the sole survivor of the relief workers after the village has come under attack. She has managed to allude the soldiers for over a week causing them great humiliation because she is looked at in admiration and considered a hero. Hancock and his team rescue Honor and during the rescue she winds up saving one the men's life. Hancock totally changes his team's mission after developing feelings for Honor. But during the mission everything is blown to hell when things don't go as planned. Honor will suffer because of this and Hancock blames himself.
In this story you will see a hardcore, by any means necessary man's total persona change because of one woman. The women in this series go through some hair raising situations but they show unbelievable strength and will melt the hearts of some tough as nails guys.
SUMMARY
THE ALL-NEW KGI NOVEL from the "incredibly awesome" (Jaci Burton) #1 New York Times bestselling author of When Day Breaks.
The Kelly Group International (KGI): A super-elite, top secret, family-run business.
Qualifications: High intelligence, rock-hard body, military background.
Mission: Hostage/kidnap victim recovery. Intelligence gathering. Handling jobs the U.S. government can't...
The enigmatic Hancock has been both opponent and ally to the KGI teams for as long as they've known him. Always working a deep game, Hancock's true allegiance has never been apparent, but one thing is for certain—he never lets anything get in the way of duty.
But now, his absolute belief in the primacy of his ultimate goal is challenged by a captive he's been ordered to guard, no matter how much she suffers in her prison. She's the only woman who's ever managed to penetrate the rigid walls surrounding his icy heart, but will he allow his perplexing feelings for the beautiful victim to destroy a mission he's spent years working to complete or will he be forced to sacrifice her for "the greater good."
---
What do you think about this review?
Comments
No comments posted.

Registered users may leave comments.
Log in or register now!