"A dark tale of crime in a Nazi-run 1940s Britain"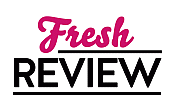 Reviewed by Clare O'Beara
Posted October 16, 2015

Science Fiction Alternate History
In the dark-themed alternate history THE DARKEST HOUR, we saw how Britain would have fared if the Nazis had won World War II, through the eyes of an ordinary London copper. Continuing the tale in THE BRITISH LION, author Tony Schumacher picks up the pieces in snowy 1946.
Rossett, the policeman, has been severely injured while aiding the escape of a Jewish boy with a group of dissenters. Now he will pay the penalty, possibly alongside Koehler, the SS officer who failed to block the escape. In this world where doctors can be threatened with shooting for disobedience, Rossett feels that he has nothing to lose anyway - no job worth doing, no self-respect, no humanity except what he could regain by helping a child. Koehler considers that he is part of a machine and what happens to removed persons is not his concern.
As a cover-up of previous events, Rossett is allowed to go back to policing. But few people want to work with him. The criminals are swaggering and the judges are open to persuasion; there's a resistance movement adding to the black market and crime. The Nazis are still fighting a remnant of the Russian Army and the continued war is used as justification for atrocities and shortages. Desperation causes atrocities by the resistance too.
The startling and somewhat creepy spectacle of London's famous locations draped in swastikas, with rifle-holding grey-clad soldiers patrolling gets us really into this story. Koehler is a father, and by following his wife and child through an abduction attempt, the author makes us see past the daunting uniform. Rossett is the policeman Koehler turns to after a murder and abduction are reported, with an American connection. Lindbergh is in power in the US. Rossett takes the chance to be a copper again.
THE BRITISH LION is the kind of thriller in which, when someone owns a cat, you start worrying for the cat's safety. Anyone could be the target of unexpected violence; the undercurrent of dread and lack of respect for the rights of others is totally convincing. When we meet an American, Frank King, he muses that at least Hitler saw off communism; and the Americans like winners so they work with Hitler, and his puppets King Edward and Moseley, rather than the vanquished Churchill. So the scene is established strongly by using actual figures and opinions of the day. A further doom appears to be looming as the Nazis force captive scientists at Cambridge to work on a bomb. Rossett has never heard of this programme, but he is going to be entangled with Ruth, a talented physicist, as a result of his enquiries.
THE BRITISH LION is a vivid and haunting look at life under an authoritarian regime, which reflects our need to fight against the enemies of freedom in today's world. Tony Schumacher has also evoked the 1940s with his settings and furnishings, from Mauser handguns to Aga cookers, and his work will reward study by anyone interested in the period. Containing strong language and violence, THE BRITISH LION is for adult readers and will appeal to fans of fast-paced thrillers and alternate histories.
SUMMARY
In this crackling alternate history thriller set in the years after World War II—the riveting sequel to The Darkest Hour—London detective John Rossett joins forces with his Nazi boss to save the commander's kidnapped daughter as the Germans race to make the first atomic bomb.
With the end of the war, the victorious Germans now occupy a defeated Great Britain. In London, decorated detective John Henry Rossett, now reporting to the Nazi victors, lies in a hospital bed recovering from gunshot wounds. Desperate to avoid blame over the events that led to the shooting, his boss, Ernst Koehler, covers up the incident. But when Koehler's wife and daughter are kidnapped by American spies, the terrified German turns to the only man he trusts to help him—a shrewd cop who will do whatever is necessary to get the job done: John Rossett.
Surviving his brush with death, Rossett agrees to save his friend's daughter. But in a chaotic new world ruled by treachery and betrayal, doing the right thing can get a man killed. Caught between the Nazi SS, the violent British resistance, and Americans with very uncertain loyalties, Rossett must secretly make his way out of London and find Ruth Hartz, a Jewish scientist working in Cambridge. Spared from death because of her intellect and expertise, she is forced to work on developing the atom bomb for Germany. Though she knows it could end any hope of freedom in Europe and maybe even the world, Ruth must finish the project—if she, too, wants to survive.
---
What do you think about this review?
Comments
No comments posted.

Registered users may leave comments.
Log in or register now!