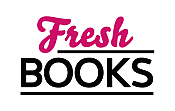 New Year, New Books to love in January
"A mesmerising and moving story of coming of age"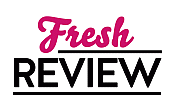 Reviewed by Monique Daoust
Posted October 15, 2015

Shanghai 1965. Zheng Benfu, 15, is about to meet his future wife, chosen by his traditional parents. He got in a bit of hot water at school when he criticised Chairman Mao's Great Leap Forward. On his way home, he meets an old man who gives him an envelope and tells Benfu to come to the same place every week until they can meet again. Benfu is helpless as the old man is taken away by government officials. When Benfu shows Pony Boy the envelope, the latter opens it, and they cannot stop themselves from looking inside, which will change a lot in both their lives.
Benfu's family is well off, while Pony Boy, his best friend, has a blue collar background; they border on poor. The two friends don't even share the same opinions on Chairman Mao, as Pony Boy sees Mao as China's saviour. Benfu aspires to a musical career and not that of a scholar as his parents wish. He hopes to be admitted to a prestigious music school. Pony Boy had to leave school, but he has his precious Japanese camera and loves to capture everyday life. Life is not going so well, but in 1966, when the Great Proletariat Cultural revolution is announced, things take a turn for the worst. THE PALEST INK is positively enthralling! Without weighting down the story, Ms. Bratt weaves the history of modern China along with the coming of age of two teenage boys. THE PALEST INK is told from the perspective of Benfu and Pony Boy, but we also learn about China's past from the Zhengs' cook. What a marvellous character she is. The author's voice completely disappears, and it truly reads as if I was experiencing history along with those two boys and their families. The tone is just right, young without ever sounding childish. The author brings China to life in sharp details. It is beautifully written, in a seamless and simple style, perfectly in tune to the story and the characters.
THE PALEST INK is a beautiful, moving, gripping, mesmerising story of ordinary people caught in extraordinary circumstances. It is a story of bravery and honour, of love and compassion, as well as growing up and taking chances. I had no idea how it would all end, except that I cheated somewhat and saw that it was a prequel to the Tales of the Scavenger's Daughters series, and those books are definitely going on my to-be-read-pile. THE PALEST INK is certainly the best novel I have read about Maoist China; simply superb!
SUMMARY
A sheltered son from an intellectual family in Shanghai, Benfu spends 1966 anticipating a promising violinist career and an arranged marriage. On the other side of town lives Pony Boy, a member of a lower-class family—but Benfu's best friend all the same. Their futures look different but guaranteed…until they're faced with a perilous opportunity to leave a mark on history.
At the announcement of China's Cultural Revolution, Chairman Mao's Red Guard members begin their assault, leaving innocent victims in their wake as they surge across the country. With political turmoil at their door, both Benfu and Pony Boy must face heart-wrenching decisions regarding family, friendship, courage, and loyalty to their country during one of the most chaotic periods in history.
The prequel to the beloved Tales of the Scavenger's Daughters series, The Palest Ink depicts Benfu's coming-of-age during the tumultuous years of the Cultural Revolution.
---
What do you think about this review?
Comments
No comments posted.

Registered users may leave comments.
Log in or register now!