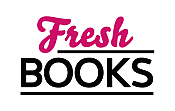 Great new reads in September
"Bennie Rosato seeks justice, truth and love"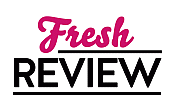 Reviewed by Patricia (Pat) Pascale
Posted October 15, 2015

Matthew Lefkavick makes a frantic telephone call to Bennie Rosato that catches her attention. Bennie is founder of the premier Philadelphia law firm, Rosato & DiNunzio. He sobs as he tells her, "they took my 12-year-old son, Jason, to jail after a fight with another student in the Middle School Cafeteria. " Bennie unsuccessfully tries to explain the differences between the juvenile and adult criminal system as well as her lack of experience with juvenile cases, but he refuses to listen. Bennie heads to Mountaintop to meet Lefkavick and Jason and quickly becomes embroiled in a legal nightmare. A hot and steamy romance begins when Declan Mitchell, uncle to the other teen arrested in the fight, offers his help to Bennie. The tall, dark, handsome State Trooper appeals to Bennie and their mutual attraction is strong and sexual. They spend a snow-bound weekend together and it promises new beginnings.
Meeting Jason in jail and getting to know him brings interesting revelations to his lawyer. Jason talks about the recent loss of his beloved mother. The fight in the cafeteria concerns her. Richie has bullied Jason for years, making fun of his weight, calling him Dracula because of his crooked teeth, and being nasty. When he approached Jason in the cafeteria, he insulted Jason's mother. That convinced Bennie. This 4th grader treasures his Richard the Strong Lego more than anything because Jason feels Richard is a protector. He convinces Bennie that he needs to be out of jail and fast. She works hard but faces impasses at every turn. When news of the relationship between Bennie and Declan is leaked, Bennie is fired, Declan breaks up with her, and she heads back to Philadelphia. Her loss breaks her heart and haunts her for years.
Many years later, another frantic telephone call is received by Bennie asking for her legal help. Jason Lefkavick is back and this time he is charged with the murder of Richie Grusini. She owes him. She let him down last time. This time she will win for him.
The trial is exciting, filled with non-stop action and described brilliantly. I feel like I was sitting in that courtroom, rooting for Bennie and Jason. I think the Honorable Judge Martina Patterson is funny, more than fair and I laughed when she threw her gavel. Prosecutor Martinez is easy to despise. The story is filled with colorful characters you could easily love or hate. It is so intricately woven and re-woven you cannot afford to miss a moment. I spent hours researching Kids-For-Cash. A haunting experience and one that I am still thinking about. Ms. Scottoline never fails to give this loyal fan the very best reads that keep us remembering long after the last page is turned. I highly recommend this book to everyone who enjoy high energy and thrilling plots that keep your focus to the finale. I look forward eagerly to her next book, coming soon, I hope. Brava!
SUMMARY
Bennie Rosato the founder of the Rosato & DiNunzio law firm hides her big heart beneath her tough-as-nails exterior and she doesn't like to fail. Now, a case from her past shows her how differently things might have turned out.
Thirteen years ago, Bennie Rosato took on Jason Leftavick, a twelve-year-old boy who was sent to a juvenile detention center after fighting a class bully. Bennie couldn't free Jason, and to this day it's the case that haunts her.
Jason has grown up in and out of juvenile prison, and his adulthood hasn't been any easier. Bennie no longer represents those accused of murder, but when Jason is indicted for killing the same bully he fought with as a kid, she sees no choice but to represent him. She doesn't know whether or not to believe his claims of innocence, but she knows she owes him for past failures-of the law, of the juvenile justice system, and of herself.
Forced to relive the darkest period of her life, Bennie will do everything in her power to get the truth, and justice.
---
What do you think about this review?
Comments
No comments posted.

Registered users may leave comments.
Log in or register now!