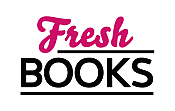 Summer Reads are HOT in July!
"A winter tale full of magic and the meaning of friendship"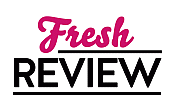 Reviewed by Linda Green
Posted October 9, 2015

Life has not turned out as planned for Sybil. Left at the altar six months ago by Luke, who ran off with her twin sister Sasha, Sybil is struggling with such a betrayal and cannot seem to drag herself back into the living world. Working in a local council job that she hates, with an overbearing mother who desperately wants to keep up appearances, and living in a grotty flat, the only light in Sybil's world is her dog Basil, and her love of knitting and needlework. But her dream of one day running her own knitwear business is slipping further and further away, as she aimlessly wanders from one day to another. When an incident that may be her fault occurs at work, she decides a break to see her best friend Cher is needed, and the village of Tindledale sounds perfect.
Tindledale is a picture perfect village in the English countryside that looks like an idyllic Christmas scene, complete with snow, village square and nosy neighbours. But as Sybil finds herself immersed into village life, she begins to see her old, happy self re-emerge. From the sexy Dr. Darcy, to the flamboyant Lawrence, Sybil learns the true meaning of friendship. With plenty of secrets, scandals, sadness and love, this village has it all. But when Hettie, who owns the local Haberdashery store, needs urgent help, can the village come to the rescue in time? And when Sybil's past arrives in Tindledale and she is forced to face her demons, will she get sucked back into the sorrow of her life back home?
THE GREAT CHRISTMAS KNIT OFF by Alexandra Brown is a novel that warms your heart and leaves you totally in love with the village of Tindledale. With wonderful characters that are realistic, emotional and full of depth, I completely fell under their spell. Watching Sybil slowly piece her life back together, I really hoped that she would find a way to be happy and achieve her dreams. Hettie's tale touched my heart and I fell in love with the entire community. If you want a magical, Winter tale that will capture your imagination, THE GREAT CHRISTMAS KNIT OFF by Alexandra Brown is the perfect choice.
SUMMARY
In the tradition of Trisha Ashley and Jenny Colgan, this first book in a new series by Alexandra Brown—author of the popular Cupcakes at Carrington's series—tells the hilarious, heartwarming story of a jilted bride who anticipates a lonely Christmas but instead finds herself in the tiny village of Tindledale, where the residents share her obsession with knitting.
When life unravels, it's time to knit…
Sybil has always taken comfort in her passion for knitting, creating beautiful knits stitch by stitch. But her world suddenly unravels when her fiancé ditches her for her identical twin sister at her Star Wars-themed wedding, leaving her sporting a Princess Leia do. Then things go from bad to worse when an incident at work jeopardizes her job.
Hoping to escape her woes and forget that she'll be alone for Christmas this year, she visits her friend in Tindledale—a winter wonderland of quaint shops and snowy rooftops. When she arrives in the idyllic town, she can't help feeling like she's in a Hallmark greeting card. She's embraced by welcoming—if eccentric—locals wearing handmade knits that remind Sybil of her own creations as well as her unrealized ambitions of selling them. So when the vintage boutique asks her to make an assortment of knits for their display window, she's thrilled. The hot town doctor has even taken an interest in Sybil, hoping to heal her broken heart.
But just when Sybil thinks she's going to have her fairytale Christmas after all, an unexpected turn of events threatens to unspool her happily ever after.
---
What do you think about this review?
Comments
No comments posted.

Registered users may leave comments.
Log in or register now!