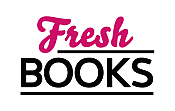 Sweet Romance + Thrilling Intrigue = February Best Reads
"A disturbing future awaits when we mine the Moon"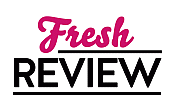 Reviewed by Clare O'Beara
Posted October 9, 2015

Science Fiction Suspense/Thriller
The Moon is a dangerous place in the political world of the future. The Corta family and the Mackenzie family are just two of the groups battling for power. Everyone here is charged for water, data bandwidth, living space, oh, and air. Welcome to LUNA.
With no atmosphere, the lunar dwellers are exposed to radiation and cold, so the wealthy live burrowed deep into regolith while the poor live near the surface. Industrial areas are almost all automated. Elevators cost money. Marina Calzaghe has lost a contract, despite a degree in biology combined with process control architecture, and has to climb ladders, scavenge, and sell personal assets. She lives in Bairro Alto, above Gargarin Prospect. People here all have silicosis from moon dust in their lungs. But she has no choice. Then she gets a contract to cater for a coming of age party.
Lucasinho Corta, whose party it is, is part of the wealthy structure of the Moon, who profited from the helium-three rush at the end of oil and now want to take their independence from Earth. Why pay tax to the mother planet? But some forces think assassination is the quickest way to power. That's the situation when Marina's quick thinking enables her to save a life at the party. The Cortas owe her; but if the Mafia-like family gives her a job, she may not be that much safer.
Author Ian McDonald is British and has previously written a science fiction book set in a future Brazil, called BRAZYL. He continues the Portuguese and Brazilian theme with many characters being Brazilian in his Moon environment, and some describing their life in the future, chaotic Sao Paulo.
There are many new terms for us, such as bu-hwaejang, escolta or nikah, to fit the clashes of culture in this hive of humanity. Rachel Mackenzie has plans for her Australian firm, Mackenzie Metals, to diversify into the areas jealously guarded by the Corta family, amid others, but mining firms have claim-jumping to concern them too. People have net-connected familiars to process data, rather than typing into search engines or paying in cash. This means that if they suddenly have no familiar they're stymied. In this enclosed environment of a million people, gold is cheap, coffee worth far more; people sit under sun lamps for vitamin D and take depressurisation drills. I particularly like the descriptions of mining the surface regolith. The only drawback for me with this layered, detailed thriller is that we seem to be taking a guided tour around LUNA rather than becoming absorbed by any of the characters, who are often cut-throats and unlikeable. There are adult scenes, violence and strong language so Ian McDonald comes across as definitely writing for adult science fiction readers.
Learn more about Luna
SUMMARY
The Moon wants to kill you. Whether it's being unable to pay your per diem for your allotted food, water, and air, or you just get caught up in a fight between the Moon's ruling corporations, the Five Dragons. You must fight for every inch you want to gain in the Moon's near feudal society. And that is just what Adriana Corta did.
As the leader of the Moon's newest "dragon," Adriana has wrested control of the Moon's Helium- 3 industry from the Mackenzie Metal corporation and fought to earn her family's new status. Now, at the twilight of her life, Adriana finds her corporation, Corta Helio, surrounded by the many enemies she made during her meteoric rise. If the Corta family is to survive, Adriana's five children must defend their mother's empire from her many enemies... and each other.
---
What do you think about this review?
Comments
No comments posted.

Registered users may leave comments.
Log in or register now!