"No murder, no abuse, just pure old love"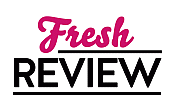 Reviewed by Sharon Salituro
Posted October 9, 2015

in A LITTLE ON THE WILD SIDE, Bianca is a world famous model. who finds out she is going to have a baby. Not what she was looking forward to as it was very unexpected.
Trapper is a judge, a very good one. He and Bianca had met and had a whirlwind affair. Neither one of them were looking for a long-term commitment. Bianca's best friend James is very worried about her. She's is not eating, and she is working herself to death. James takes things into his own hands and gets in touch with Trapper. Trapper gets on a plane and convinces Bianca to come home with him so that he can take care of her and their future child.
The one big problem is that Bianca has feelings for Trapper, and Trapper for Bianca, but neither wants to admit it. Plus his family is sticking their nose into their business. Can these two make a go of a situation that both of them swear they don't want, but really do?
Robin Kaye's books are always very sexy. Robin can bring out the best in her characters. I love the way she takes two people who really don't feel they have a life together and then they end up happy. In this day and age, this is something that I myself love to read about. No murder, no abuse, just pure old love.
Robin Kaye also shows how family is very important. Robin takes that secondary characters in her books and puts them right into the storyline. In some of her series she always continues to let the reader know what is going on with the main characters from a previous series.
SUMMARY
A woman who gets what she wants...
Bianca Ferrari-ex-supermodel turned successful business woman-seems to have it all: beauty, brains and a career she loves. And she did it all by herself...through sheer force of will and ruthless determination. So when her life is suddenly turned upside down, it's hard for her to admit that going it alone may not be an option...
A man who knows what she needs...
Sexy, rugged and down-to-earth, Trapper Kincaid has a knack for attracting all kinds of women-mostly the wrong kind. When he finds out that the exhaustingly independent and drop-dead gorgeous Bianca is in serious need of help, he knows he's the man for the job.
But Bianca isn't going to make it easy...
---
What do you think about this review?
Comments
No comments posted.

Registered users may leave comments.
Log in or register now!