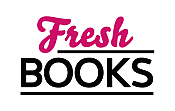 Summer Reads are HOT in July!
"A male romance amid a zombie infestation"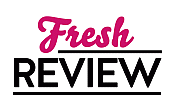 Reviewed by Clare O'Beara
Posted October 9, 2015

In this speculative fiction, a large group of unrelated people wake to find that they have been abducted from normal life and set in a strange LABYRINTH OF STONE. We join them ten years on as basic tech has been redeveloped and a society established. The world is full of dangers, but at least people don't starve anymore.
There's a strange pinnacle over the land, called Reach's Keep, and this convinces Captain Teller that the labyrinth was built by aliens. Teller is a soldier and as he reports to his superior, Kearney, on a failed scouting expedition, he's also aware of personal tensions. Kearney is keen on discipline and loyalty, but he takes male lovers from within the ranks, which undermines those strengths. Teller's straight, but on the other hand, there aren't many available women. Then mutated people start to invade the area they call home, and relationship tangles are forgotten in the scramble to stay alive and repel the mutants.
To me, the mutants are zombies by another name; they are people who ate the indigenous life of this world and became changed into ghastly, deteriorating subhumans. Why is all this happening? Is it some alien lab experiment? The people haven't found out in ten years but we can certainly join them in speculating. While this is a vigorous male romance, there are some well-written women, from Helen the home-maker doing her best to feed a family, to Raggett the soldier doing her duty.
Certain aspects of the tale are unpleasant from more than a horror point of view. For example, a village of slaughtered mutant people is described as 'pacified'. We mainly follow the military types as they try to find and recover some of their own people from the LABYRINTH OF STONE. Tammy Moore has written a strong story among desperate men, and I am sure that the eerie setting will provide plenty more material. This hard-hitting male romance is best for adult readers who don't mind reading zombie stories.
SUMMARY
Ten years ago the Black Rapture transported thousands of people, seemingly at random, from Earth to the strange, inimical world they call the Labyrinth. Will Teller was one of them. Surviving that meant joining an army and becoming better at killing than he's comfortable with. It's enough upheaval for anyone's life. The only problem is, apparently no one told his commanding officer that.
Pride, and heart, stung by abandonment, the icily controlled General Nathan Kearney has decided that Teller can either find the wayward lover, or he can take his place in Nathan's bed. That's pretty good motivation for a straight guy, only thing is - Teller's sexuality seems to have gone a bit Magic-8 Ball on that issue. Suddenly Nathan's starting to look pretty good, and the only question is whether or not Teller wants to be the consolation prize?
---
What do you think about this review?
Comments
No comments posted.

Registered users may leave comments.
Log in or register now!