"Determined? Maybe; With Heart? No"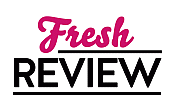 Reviewed by Andrea Johnson
Posted October 5, 2015

No one could rightly accuse Antoinette May of not doing her research in writing THE DETERMINED HEART: THE TALE OF MARY SHELLEY AND HER FRANKENSTEIN. However, no one could likewise assert that May has not fallen so in love with her research that she sacrificed storytelling for biographical detail.
Her "tale" begins, as one with Frankenstein in the subtitle must, on a storm-swept night, in a villa on the banks of Lake Geneva. The year is 1816.
The principal characters -- Mary and Percy Bysshe Shelley (Mary's husband, the poet), Mary's stepsister Clara, and Lord Byron (Clara's lover, the poet) -- are assembled to have their fortunes read by a gypsy named Persephone (of course).
Though this scene makes for an atmospheric prologue, it is never returned to in the novel proper, making it feel like an afterthought. And because we all know whom Mary Shelley is (or at the very least have read the subtitle), her fortune ("you will create a fearsome thing") packs about as much punch as a cucumber finger sandwich. Luckily the prologue only wastes a few good pages -- much like a coyly released fart, it is initially quite unpleasant but is over quickly.
May begins again in 1801. Mary Shelley is Mary Godwin, daughter to the four-years-dead Mary Wollstonecraft, the first wave feminist, and William Godwin, a down-on-his-luck philosopher. If that sounds bad, it's about to get much worse for Mary, in the form of an evil (cue lighting, stormy sea) step-mother named Jane Clairmont, and her children (the only relevant one of whom is Clara).
In these early pages May does a nice job of evoking Mary's mix of fear of and revulsion to Jane. For example, Jane's "plump fingers pressed beneath Mary's chin, forcing her to look up."
May's worst sin in these pages is the forgivable one of endowing a four- year-old Mary with adult understandings and expressions. "Please, stay with me," she begs her nursemaid, who has been dismissed on Jane's orders. "Mother would want you here with us." Oh, really? The mother you never knew would want this? One imagines even a precocious four-year-old, when faced with the imminent departure of the only mother figure she's ever really known, hardly able to breathe through her tears, let alone speculate on the desires of a person she knows only in the form of an oil painting.
Alas, May soon realizes that she cannot spend as much time fleshing out the rest of the story as she has so far and still get to Mary's whole life, so she succumbs to synopsis, which I will now succumb to as well. The gist: the Godwin's are broke but find succor in the young heir to a substantial fortune. This man happens to be a poet who admires Godwin's writings and is, of course, Percy Shelley. He promptly woos Mary's older sister, then Mary, then elopes with her and Clara, who he also falls in love with.
From there Mary, Percy and Clara travel around, sleeping with each other, producing children who often die, spending too much money, crying, and travelling around some more.
The Shelleys' lives were busy and full, and May makes the mistake of trying to cram it all in. After eloping, Mary and Percy (with Clara in tow) flee to Switzerland. Their voyage fills 30 tedious pages and when they are finally to their destination, Clara declares her boredom and Mary declares her pregnancy, and the trio shrug their shoulders and turn back. "For now, I should like to have my baby in London," declares Mary in perhaps the most infuriating sentence in the book.
Look, I know this is historical fiction and May has some duty to the facts of these people's lives, but that does not mean she cannot finesse the presentation and the pacing. The multi-leg journey need not cover 30 pages if it isn't leading somewhere thematically, and can be dispatched with a few expository lines of dialogue. Likewise, she could stand to spend extra time on moments that really count.
For example, at one point our narrator informs us that Lord Byron has "collapsed the previous night in the midst of a grand ball. Doctors diagnosed him with exhaustion and veneral disease, and warned the lord that he was killing himself. If that isn't a scene worthy of some development, I don't know what is.
Actually, strike that. I can think of a section that deserves way more attention, and it is the suicide of Fanny, Mary's beloved older sister. Disfigured by smallpox in childhood and left behind by Mary, Clara and Percy, she falls into a life of menial labor in her father's household. Fanny's short life could fuel an entire novel; it is dispatched in a few pages.
May accords Mary's grief a single chapter, and then only really as plot development. "What have I done? How can I go on? I am a monster," cries the celebrated novelist in the most hackneyed phrases imaginable. And surely you can see where this is going. Yes, Mary then finishes her famous book in a whirlwind of plot summary and Fanny is forgotten.
The worst type of author may be one with no empathy. But the second worst type is one with no patience, and May falls in this category. Due to her apparently extensive research, she knows exactly where the characters are heading and she, understandably, seems to want them to just get there. Get to Lake Geneva. Get to Frankenstein. Get to Lord Byron. Get to Fanny's death. Unfortunately, she sacrifices character development and a well-paced plot to achieve this end.
Oh, and speaking of Frankenstein, you may be wondering where he is. I write little about him because May wrote little about him, almost always in ham-handed foreshadowing or boring summary.
The problem with writing about writing is not unique to May because, like Borges' map of the kingdom, the best documentation of a writer's efforts is the piece of writing itself. Since May could not graft whole chunks of "Frankenstein" into her book, she settles for writing an undergraduate term paper on the work: "[The plot of Frankenstein] turned on the strength of sexual desire, the force that brings people together, anchoring them in common humanity."
Ultimately, May only skims the surface of her material in THE DETERMINED HEART, resulting in a story that is sometimes tumultuous but always shallow, and misses the still, deep waters running beneath.
SUMMARY
The Determined Heart reveals the life of Mary Shelley in a story of love and obsession, betrayal and redemption.
The daughter of political philosopher William Godwin and feminist Mary Wollstonecraft, Mary Shelley had an unconventional childhood populated with the most talented and eccentric personalities of the time. After losing her mother at an early age, she finds herself in constant conflict with a resentful stepmother and a jealous stepsister. When she meets the Romantic poet Percy Bysshe Shelley, she falls deeply in love, and they elope with disastrous consequences.
Soon she finds herself destitute and embroiled in a torturous love triangle as Percy takes Mary's stepsister as a lover. Over the next several years, Mary struggles to write while she and Percy face ostracism, constant debt, and the heartbreaking deaths of three children. Ultimately, she achieves great acclaim for Frankenstein, but at what cost?
---
What do you think about this review?
Comments
No comments posted.

Registered users may leave comments.
Log in or register now!