"A valuable tool for concerned citizens who wish to protect water sources"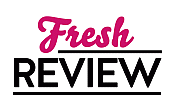 Reviewed by Clare O'Beara
Posted October 2, 2015

Non-Fiction | Non-Fiction Political
What I particularly like about CONNECTING THE DROPS: A CITIZENS' GUIDE TO PROTECTING WATER RESOURCES is that on the first page the author tells us that this book will help us protect and improve our community's water. In other words, Karen Schneller-McDonald thinks of us all as participants in the society which requires clean water and should ensure its provision.
Around the world, water falls as rain and its course is managed in different ways. We use a great deal of the world's freshwater and, sadly, we also pollute it before, during and after using it. CONNECTING THE DROPS is intended to help us recognise a water process, understand how and where water gets contaminated, why it matters to us and to wildlife, and to uncover the facts in local controversies or projects. When we can do all that we can choose to become an advocate for clean water. The style of the book is suitable for adults or older young adults who already have an interest in nature or urban planning, though newcomers could use CONNECTING THE DROPS to educate themselves.
Legislation has been enacted to forbid pollution of water courses. But Karen tells us that some area legislators reduce the strength of the Acts, or allow once-off exploitation permits without environmental impact assessments, while underfunding departments who are supposed to catch issues. Pollution is expensive. Someone has to fund a cleanup after an oil spill or illegal dumping, polluted water has to be treated before use in industries or farming, and degraded land loses good soil into rivers.
One easy way to protect water courses is to protect trees along the river banks. Tree roots hold the banks together and the trees help to soak up extra rain. Trees also provide a habitat for birds and shaded water for fish. Karen tells us that an invasive non-native aquatic plant has greatly reduced the value of lakeshore homes in Vermont and Wisconsin. Native plants keep the system in balance. With a strong native ecology, diseases are reduced - the West Nile virus is spread by mosquitoes, but a healthy wetland has many predators of mosquitoes, including amphibians and bats. When Essex County, Massachusetts restored a fifteen-hundred acre wetland, the mosquito population dropped significantly. Restoring wetlands also helps to prevent or reduce flooding. In general, the more different species that live in an area, the healthier the habitat.
To protect, you need to know what is there. Karen explains ground water or aquifers, watersheds, surface waters, wetlands. She points us to the United States Geological Survey (USGS) website for useful tools such as maps of your area's watershed and the local area or sub-basin in which your house is located. Another site she suggests is the FEMA site where you can see which areas are at risk of flooding. Karen gives an example of a residential developer who was agreeable to the concept of retaining a wetland, but wanted to move the marsh uphill so he could put a car park where it currently lay. He didn't understand that this would gain him a flooded car park. A later chapter looks at mountaintop removal in coal mining. Hydrofracking is also well covered with a case study of Parachute Creek near Denver.
Karen suggests that while a concerned citizen group can carry out many surveys and assessments, at times a paid expert will come in useful, such as a biological count by an ecologist or a report on the interconnected water system of the area by a hydrologist. CONNECTING THE DROPS is an excellent guide to someone with the appropriate training who wishes to provide expert witness reports. The average citizen can feel unimportant compared to experts, but she will know that the stream floods in winter now there are no trees, or that road salt has killed the fish. Documenting and organising files and evidence is stressed as water issues can take a long time to resolve.
Wastewater, pesticides and septic systems are considered, as well as garden and household wastes and hard surfacing which all impact on water with a new development. A study from Seattle showed that twenty percent of bacteria found in watersheds came from dog wastes. While Karen agrees that development is necessary, clearly some areas are more suitable than others.
Floods are now the number one disaster in the US. Climate change, weather patterns, land use, deforestation and spread of habitations all contribute. CONNECTING THE DROPS and the checklists it contains can help you stop the increase of floods as well as keeping water pure. I highly recommend CONNECTING THE DROPS to citizen groups, local government, local journalists and anyone interested in learning about the marvelous interconnected water cycle. And teach your kids these lessons.
SUMMARY
The need for improved water resource protection, beginning with grassroots action, is urgent. The water we use depends on networks of wetlands, streams, and watersheds. Land-use activities, however, are changing these natural systems. Often these changes result in ecological damage, flooding, water pollution, and reduced water supply. We need a healthy environment that sustains our personal and community health; we also need vibrant and sustainable economic development that does not destroy the benefits we derive from nature. Our ability to accomplish both depends on how well we can "connect the drops."
In this book, Karen Schneller-McDonald presents the basics of water resource protection: ecology and watershed science; techniques for evaluating environmental impacts; obstacles to protection and how to overcome them; and tips for protection strategies that maximize chances for success. Schneller- McDonald makes clear the important connections among natural cycles, watersheds, and ecosystems; the benefits they provide; and how specific development activities affect water quality and supply.
The methods described in CONNECTING THE DROPS have broad application in diverse geographic locations. The environmental details may differ, but the methods are the same. For water resource managers and concerned citizens alike, CONNECTING THE DROPS helps readers interpret scientific information and contextualize news media reports and industry ads—ultimately offering "how to" guidance for developing resource protection strategies.
---
What do you think about this review?
Comments
No comments posted.

Registered users may leave comments.
Log in or register now!