"Two Opposites Who Come Together"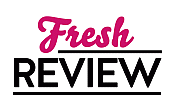 Reviewed by Susan Dyer
Posted October 2, 2015

Young Adult Romance | Young Adult Contemporary | Young Adult
PLAYING THE PLAYER is going to make you laugh, cry, swoon, hold your breath, and flipping the pages like crazy! You have to know how it ends and all the while you are reading, you are praying that Slade and Trina can get it together. PLAYING THE PLAYER is going to leave you feeling so happy and wanting more.
Trina and Slade are complete opposites. They are hired to nanny two kids, Max and Gillian, for the summer. Trina is a type-A personality, organized like you wouldn't believe, and even has a Nanny binder with notes in it that would make a Mother of the Year question herself.
She goes into her new job with a big secret thanks to the moms who ambush her and get her to agree to some huge stipulations while being a nanny. PLAYING THE PLAYER is going to change her life like she never could imagine. She doesn't trust easily and believes that working with Slade all summer isn't going to be a big deal since he has never really noticed her except to make fun of her at school.
Slade is quite the ladies man and only hooks up with girls who aren't looking to fall in love. But of course they all fall in love with him, but he doesn't care. He doesn't do relationships but what no one knows is why. He is afraid. Afraid of getting his heart crushed again which is why he vows to never fall in love again. When he learns that Trina is the other nanny he will be working with he knows his summer is going to be entirely lame. He couldn't be more wrong. PLAYING THE PLAYER is such a fun and cute story that I actually was cheering for Trina and Slade to get their lives straight and find happiness.
I've never read Lisa Brown Roberts before, but after reading PLAYING THE PLAYER she has made a new fan out of me. I'm excited to read more by her and exploring more of the stories from Entangled Crush. The situations that Trina and Slade got themselves into with Max and Gilly are hysterical. Poor Trina, she never knew what hit her as far as Slade was concerned, and when she realized what was happening she kept denying it. It didn't matter though because everyone else knew the truth! Their story is very realistic because everyone knows opposites attract. PLAYING THE PLAYER is the perfect way to spend the afternoon.
SUMMARY
The Good Girl Vs. The Player Round one begins...
Trina Clemons needed the money. Why else would she - the most organized, prepared student in school - spend the summer as a nanny and partner with the biggest slacker ever? Now she's ready to tackle nannyhood with her big binder of research and schedules. Just don't ask her about the secret job of "fixing" the bad habits of a certain high school player...
Slade Edmunds prefers easy hook-ups, and Trina is definitely not his type. She's all structure and rules, while Slade wants to just have fun. Fortunately, Trina has no idea about the bet Slade made with his best friend that he can totally get her to unwind by the end of summer...
Then the weirdest thing happens. There's chemistry. A lot of it. But nothing gets between a boy and a girl like a big, fat secret...
Excerpt
Slade and I sat under a shade tree in a park eating popsicles. Max and Gilly chased each other around a nearby playground.

"I've never been kicked out of anywhere before," I told Slade.

He smirked at me. "Of course you haven't."

"Is that an insult?" I tried to look offended.

He tilted his head and his smirk widened into a grin. "Not an insult. Just a fact."

I needed to focus his attention away from me.

"Look." I pointed at Max, who'd scrambled up the ladder of a very tall slide.

Slade watched Max with a satisfied smile. "He learns fast." He shot me a glance. "He didn't even ask you for more magic."

I felt myself blush. "I gave him enough to last all day."

Slade laughed, then stretched out in the grass, shading his eyes from the sun. "So what was that magic secret you two had going on, anyway?"

I was so distracted by all six foot whatever of him stretched out before me like a beautiful, lazy cat that I didn't respond.

"So you're keeping it a secret?" he prompted, turning on his side to look at me with those glittering topaz eyes.

I plucked a few strands of grass to braid. "It's not really a secret. It's just..."

"Just what?"

I concentrated on the grass, because I knew if I met his gaze I wouldn't be able to form a coherent reply. "You'll think it's silly."

"No I won't. If it got Max to climb that wall today, it's not silly."

I sighed deeply and finally looked at him. He already thought I was a Bird Brain. What did it matter if he added wacko to my nickname?

"It's lavender oil," I said quietly. "It's supposed to relieve stress. Some people use it to help them sleep. I use it when I'm nervous."

He raised his eyebrows. "Use it how? Do you drink it?"

I laughed and tossed my grass braid at him. "No, of course not. You rub it on your skin." I hesitated then plunged ahead. "Then you smell it when you get anxious."

He raised himself to a sitting position and scooted closer to me. "So Max smelled you and that was the magic?"

My heart raced wildly and I tried to distract myself by focusing on the kids, who swung next to each other, pumping their legs and singing some made-up song.

"It worked for him," I said, hoping my voice didn't sound as wobbly to him as it did to me.

"Hmm," Slade's voice was close, so close it made me shiver, but I still wouldn't look at him. "Better let me try it. Where should I sniff? Your neck?"

My head whipped around to face him and I froze at the look in his eyes. I must be imagining...he couldn't be thinking of...

"Well?"

"Well what?" my voice sounded croaky.

"Should I just sniff randomly?"

I knew that my face was on fire. Every part of me wanted to jump up and take off running. Well, not every part. One part of me had this crazy desire to lean into him and see if what I'd thought I'd seen on his face was true. To see if he really did want to kiss me.

Instead I held out my arm, while simultaneously scooting away from him. "My wrist. I put it on my wrist."
---
What do you think about this review?
Comments
No comments posted.

Registered users may leave comments.
Log in or register now!