"THE PHOTOGRAPH tugged at my heart"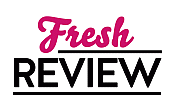 Reviewed by Susan Dyer
Posted September 28, 2015

I've always enjoyed reading books by Beverly Lewis and THE PHOTOGRAPH is exactly why. I finished it in two sittings and was emotionally invested from the first page, in all of the characters and their troubles. Eva Esch and her sisters Lily and Frona have been missing their parents who both passed recently. The girls are lost without them and Lily, the youngest, is really struggling. She disappears during the night and her sisters haven't a clue as to where she is.
One day at an auction, Eva meets Jed Stutzman who is visiting from Ohio. Jed can't help but think he has seen Eva before but doesn't say anything to her about it. Eva and Jed spend as much time together as they possibly can for one week because Jed will be returning to Ohio. They became friendly during that time and both think they have feelings for each other until Eva sees the photograph that Jed has been carrying around in his wallet. The photograph that changes everything between them. THE PHOTOGRAPH tugged at my heart and had me praying that Lily would find her way back to her sisters. The girls really missed their parents and it was so beautiful how their neighbor Naomi tried to step in and help the girls deal with what was going on in their lives. Naomi was their Mom's best friend and she misses her as much as the girls do. It was wonderful how the whole community came together and tried to keep Eva and Frona's spirits up while they worried over Lily. When Jed met Eva at the auction I knew he would be perfect for Eva, and I just wished he was honest with her up front. I love Beverly Lewis' way of writing and she always keeps me hooked until the last page.
SUMMARY
Eva Esch and her sisters are in a predicament. With the passing of their widowed mother, Eva's older brother Menno plans to move his growing family into the Eden Valley farmhouse where they all grew up, leaving little room for his three single sisters. Surely, Menno reasons, at least one of them will marry this coming wedding season.
Eva does hope to marry, but she isn't sure she wants to give up her sweet shop for the life of a farmer's wife, and she has no other prospects.
When younger sister, Lily, disappears in the night, leaving only a brief note, Eva fears she has been wooed away from the People by an outsider. And when Jed Stutzman, a young Amish buggy maker from Ohio, shows up in Lancaster with a photo of a Plain young woman, Eva's world begins to tilt.
She feels powerfully drawn to the quietly charming stranger--but the woman in the forbidden photograph is no stranger at all. . . .
---
What do you think about this review?
Comments
No comments posted.

Registered users may leave comments.
Log in or register now!