"A Young Adult story with a sting in the tale"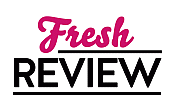 Reviewed by Clare O'Beara
Posted September 25, 2015

Suzy is twelve and she can't believe that her best friend died from drowning on a beach holiday. Franny was a strong swimmer. How could she drown? Then on a school trip, the silent, shocked Suzy notices an exhibit of tiny colourless, poisonous jellyfish. THE THING ABOUT JELLYFISH, she realises, is that they are constantly stinging people. Maybe that's what happened to Franny.
Suzy is a clever, conscientious, logical person and she works out that if 150 million jellyfish stings occur each year, this is one sting per 45 people of Earth's population. This makes it likely that she knows someone who has been stung, though nobody has said so. Maybe this is because the person who was stung has died, making drowning not so random after all. I have to admire the girl for working all this out, and it is human nature to try to make sense of the world, especially the parts of it we can't control.
As Suzy's worried parents talk through her problems with a child counsellor, we learn that Suzy won't speak to anyone since the accident. Her separated parents have been keeping to the routine but she has shut herself off from the world. Why she feels this way, and how she deals with her grief, occupy the rest of the story. Other issues on the girl's mind include the Great Pacific Garbage Patch, but for now she wants to test her jellyfish hypothesis. And she makes plans to talk it through with a researcher, somehow.
Some young people go through phases of being uncommunicative, maybe through depression or from family circumstances. This can occur quite early and it's good to see that recognised in this YA book. Whatever the cause, the young person doesn't realise that this hurts the people around them. One positive influence on our heroine is her science teacher, who has introduced her to the concept of researching and proving a theory.
We learn a lot from this tale, and especially we learn THE THING ABOUT JELLYFISH is that they are taking over the oceans because we have overfished their predators. But we also learn that Suzy's friendship isn't so simple, and that growing up is a challenge. I was surprised by how involved I became in Ali Benjamin's tale, and I recommend it highly to young adults or those who seek to understand them.
SUMMARY
A stunning debut about how grief can open the world in magical ways.
After her best friend dies in a drowning accident, Suzy is convinced that the true cause of the tragedy was a rare jellyfish sting. Retreating into a silent world of imagination, she crafts a plan to prove her theory—even if it means traveling the globe, alone. Suzy's achingly heartfelt journey explores life, death, the astonishing wonder of the universe...and the potential for love and hope right next door.
---
What do you think about this review?
Comments
No comments posted.

Registered users may leave comments.
Log in or register now!