"Vibrant tale of reunited lovers with a lush backdrop of Indian wedding ceremonies"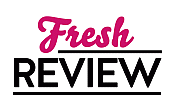 Reviewed by Make Kay
Posted September 23, 2015

Multicultural Indian | Literature and Fiction
Sonali Dev took the book world by storm last year with her debut, THE BOLLYWOOD AFFAIR. This year, Ms. Dev re- demonstrates her amazing skill with THE BOLLYWOOD BRIDE. This is a standalone book, but readers familiar with her first work will appreciate the lush details of Indian life. Gorgeous clothing, spicy food, and henna tattoos are all described with loving detail amid the beautiful rituals that enrich one's life.
Ria and Vikram are childhood friends who became lovers and soulmates. They were torn apart 10 years ago by a difficult decision of Ria's that left them bitter and estranged. Ria has closed herself off and is known as the Ice Princess to others in the Bollywood film industry. Vikram is living a life that is superficially okay, thinking he has finally moved on from Ria. Old secrets, deep hurts, and suppressed passion come raging out when Ria returns to Chicago for Vikram's brother's wedding. The depth of feeling in this book is utterly compelling, and it makes my heart clench to see the divide between Ria and Vikram. I'm immediately sucked into experiencing the world of these two ex-lovers.
The Indian wedding rituals provide the perfect setting to this jewel of a story. Family and friends come together to celebrate the union of Vikram's brother and his bride, and the love in the families and community is incredibly uplifting. Even with the devastating anguish in Ria and Vikram's hearts, I still feel hope pulsing in the story from Ria's "aunties" and the deep family support around the characters.
THE BOLLYWOOD BRIDE is much darker than THE BOLLYWOOD AFFAIR. It is wrenching, but heartrendingly beautiful. This book tackles mental illness, personal privacy versus celebrity 'stalking,' and family loyalties. The anguish of Ria and Vikram rolls palpably off the pages, and it is riveting. I devoured this book in one sitting. Sonali Dev's THE BOLLYWOOD BRIDE joins my keeper shelf for its vivid depiction of two individuals, surrounded by the rich and engaging pageantry of evocative Indian culture, who struggle to reach each other despite past hurts.
SUMMARY
"A fresh new voice." --Susan Elizabeth Phillips, New York Times bestselling author
Ria Parkar is Bollywood's favorite Ice Princess--beautiful, poised, and scandal-proof--until one impulsive act threatens to expose her destructive past. Traveling home to Chicago for her cousin's wedding offers a chance to diffuse the coming media storm and find solace in family, food, and outsized celebrations that are like one of her vibrant movies come to life. But it also means confronting Vikram Jathar.
Ria and Vikram spent childhood summers together, a world away from Ria's exclusive boarding school in Mumbai. Their friendship grew seamlessly into love--until Ria made a shattering decision. As far as Vikram is concerned, Ria sold her soul for stardom and it's taken him years to rebuild his life. But beneath his pent-up anger, their bond remains unchanged. And now, among those who know her best, Ria may find the courage to face the secrets she's been guarding for everyone else's benefit--and a chance to stop acting and start living.
Rich with details of modern Indian-American life, here is a warm, sexy, and witty story of love, family, and the difficult choices that arise in the name of both.
---
What do you think about this review?
Comments
No comments posted.

Registered users may leave comments.
Log in or register now!