"An illustrated fable of life underground"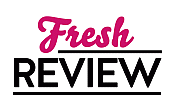 Reviewed by Clare O'Beara
Posted September 21, 2015

The cover of this book for young people drew me right away and the beautiful art and clever concept of a mole surrounded by cogwheels in his tunnel made me want to read more. MOLETOWN is a short book by Torben Kuhlmann, the author of LINDBERG: THE TALE OF A FLYING MOUSE. Originally published in German, it has few words but the pictures tell a great story - for any age group.
A mole arrives in a meadow and his relatives come to join him in this splendid new home. Tunnelling and building, they quickly create impressive galleries and discover coal to exploit, so they have stoves, wiring and trains underground. More and more moles live in busy Moletown. This means that their cosy burrow homes have to become more compact, and at the same time, isolating. While out in the meadow, the smoke and dirt threaten to create a spoiled earth. Will they be able to counter the problems?
Some pictures are a parody of modern office life or the skyscraper builders munching lunch on a girder over thin air. The fable is gorgeously illustrated with an eye for fine detail, like the worms and grubs in the earth or a game console controller beside a mole who has hung his helmet up for the night. As for the tunnel boring engines, you'll want one too!
I love it! MOLETOWN is for young and old, and I definitely want to see more books by Torben Kuhlmann. He studied illustration and design at the University of Applied Sciences in Hamburg and has been nominated for awards with his first book. Clearly, he has an inventive and amused mind so let's hope he keeps putting it to such good use.
Learn more about Moletown
SUMMARY
Torben Kulhmann's stunningly illustrated, nearly wordless tale offers a fascinating window into an imaginary, yet hauntingly familiar word under our feet, where a mole suddenly recognizes the precarious balance between progress and preservation.
Kulhmann's open ended text encourages thoughtful exploration into possible solutions, and his delightful endpapers depict a montage of solutions that could very well save the moles' world and ours.
---
What do you think about this review?
Comments
No comments posted.

Registered users may leave comments.
Log in or register now!