"The Branded Pack continues with this riveting offering."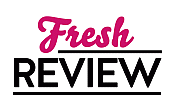 Reviewed by Annetta Sweetko
Posted September 18, 2015

ABANDONED AND UNSEEN continues the journey of the Branded Packs by bestselling authors Alexandra Ivy and Carrie Ann Ryan.
Bear shifter Anya Tucker had fallen in love with the wrong man, a human who abandoned her when she became pregnant with twins. Not about to go through that again, she concentrates on her babies. Only problem is the babies like the lazy cat next door and are always sneaking away to play. Cole McDermott is a jaguar and this tracker does like his relaxed lifestyle: long naps, willing women and full stomach. But he does find the babies cute and the mama bear a temptation. When her babies go missing Cole puts everything aside to help her, not imagining just how much he finds himself willing to sacrifice for her and the twins.
Nicole Bradley found only one reason to live when the humans killed her son. Revenge. Shifting into her wolf form at night, she slips from the compound that the humans caged the shifters in and she searches for those responsible. She didn't expect to discover secrets that could destroy the SAU (Shifter Accommodation Unit, a branch of the government), nor does she expect to find Tucker Stone, a gorgeous polar bear shifter. Tucker lives off the grid as an Unseen - shifters who weren't captured. His pack is working to discredit the SAU. A loner by nature, Tucker finds himself intrigued by the sexy, sneaky wolf and more than willing to help her seek justice.
ABANDONED AND UNSEEN is the riveting continuation of the Branded Pack series. Authors Alexandra Ivy and Carrie Ann Ryan take us back into the world where the shifters have been rounded up, or so the humans think, after they came forward to save the humans with an antidote for a virus that killed almost a third of the population. Their reward was to be collared, branded, and forced to live in a fenced in compound.
I absolutely was enthralled by these two stories. The way the shifters (bear, wolf and feline) have been forced to work together and manage to keep one step ahead of the humans has it's moments of intrigue. The heroines (Anya and Nicole) are both strong women who have survived set backs and tragedies and are able to stand alone and tough, but are willing to love again. Cole and Tucker are both strong men who love strongly and will fight for those that matter. The sex is steamy and the love tender, just the way a romance reader wants it. I have fallen in love with this series and can't wait to get my hands on the next of the series.
SUMMARY
The next in a new dark and gritty paranormal series. Abandoned and Unseen continues the journey with NYT Bestselling Authors, Alexandra Ivy and Carrie Ann Ryan.
Abandoned
When bear shifter, Anya Tucker fell in love with the wrong man, the only thing she left with was a broken heart--and her two bear cubs. Now she's mended her wounds and learned that in order to raise her babies she can only trust herself. When her sons meet the lazy cat next door and fall heads over tails for him, she'll do whatever she takes to protect them--even from a past she'd thought she'd left behind. Cole McDermott is a jaguar on a mission. Long naps, a willing woman, and a full stomach is usually all he needs when it comes to relaxing after a long day of protecting his Pack. Then he meets Anya and the burn of temptation is silky and tantalizing indeed. When a horror from Anya's past threatens everything she loves, Cole will put everything aside and fight for her family--as well as his own.
Unseen
Nicole Bradley had no reason to live after the humans murdered her son. Not until she learns to hunt down those responsible for his death. Shifting into her wolf form at night, she slips out of the compound, determined to do as much damage as possible. The last thing she expected was to discover secrets that could destroy the SAU.
Polar shifter, Tucker Stone, lives off the grid. It's the only way the Unseen can avoid being rounded up by the humans and tossed into a compound. Besides, he's a loner by nature. But he can't walk away when he sees the pretty female wolf in danger. Risking exposure, he takes her to his hidden den and tries to heal her wounds.
Can a reclusive polar bear and a wolf with a death wish find happiness together?
---
What do you think about this review?
Comments
No comments posted.

Registered users may leave comments.
Log in or register now!