"Un-scary with a side of un-romantic"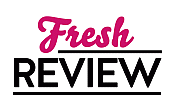 Reviewed by Andrea Johnson
Posted September 17, 2015

At a taut 192 pages, The Woman in Black by Susan Hill is perhaps the classic example of a good ghost story's ability to suggest the terrifying and let our imagination do the rest.
THE VISITANT: A VENETIAN GHOST STORY by Megan Chance is a classic example of the exact opposite.
Elena Spira arrives in Venice from New York on a soggy November day in 1884. The daughter of a physician, she is tasked with tending to the wealthy and profligate Samuel Farber who, while suffering an epileptic fit, has been robbed and beaten mercilessly.
Samuel must return soon to an arranged marriage in the States, but in the meantime is convalescing in the crumbling ancestral palazzo of his friend, Venetian bad boy Nero Basilio. Little does he know Nero's reticent, mysterious aunt has put him in the very room from which her daughter, Laura Basilio, leapt to her death in the canal bellow.
Compounding this tragic history, the characters all bring their own secrets and schemes with them to Casa Basilio. Elena especially has a compelling back story that would help to move the plot along if Ms. Chance didn't insist on giving us only elliptical, italicized glimpses of it until nearly halfway through this flabby book: "Just like before." "The window. The latch." One imagines Elena clutching her pearls and smelling salts during these moments.
Despite the novel's subtitle, THE VISITANT is neither particularly Venetian nor ghostly. You will not find yourself touring St. Mark's Square in these pages, nor drifting down the Grand Canal at sunset. Elena hardly leaves her own bedroom, let alone the palazzo during the whole of the novel, which may as well be taking place in suburban Scranton for the entire local flavor we're blessed with.
As for the ghosts: 100 pages in and our spirit has manifested itself a handful of times as the disturbing odor of...vanilla? By the same point in the WOMAN IN BLACK I had all of the lights blazing and a chair jammed under the doorknob.
But don't worry, cara (Chance's favorite morsel of Venetian dialect), this story has a half-baked, Twilight-cribbed love story to keep you distracted.
When the spirit of Laura Basilio begins -- finally -- to pray on Samuel's vulnerable, epileptic mind, causing him to go into trance-like violent episodes, he tells Elena, "She's angry with you, and I'm afraid of what I'll do about that. Is that madness enough for you?" Those tortured hunks who just can't stop themselves from hurting women never cease to be dreamy.
Meanwhile, Jacob -- I mean, Nero -- tries valiantly to protect Elena from her own choices.
I could, however, forgive all of this -- the rapey love triangle, the gag- inducing "Romance isn't real" dialogue -- if Ms. Chance made the chills run up my spine like Ms. Hill managed so well.
Unfortunately, she displays no ear for the rhythms of scary stories: the slow build, the sly suggestions, the sudden release of tension. Instead we get un-scary non-sequiturs and several nights of Elena sleeping unperturbed through the night.
In fact, Elena speaks for every reader of THE VISITANT when she describes her response to The Nunnery Tales, a blue pulp given her by Samuel: "It was poorly written, and I winced from the first sentences."
SUMMARY
After she nearly ruins her family with a terrible misstep, Elena Spira is sent to Venice to escape disgrace and to atone by caring for the ailing Samuel Farber. But the crumbling and decaying Ca' Basilio palazzo, where Samuel is ensconced, holds tragic secrets, and little does Elena know how profoundly they will impact her. Soon she begins to sense that she is being watched by something. And when Samuel begins to have hallucinations that make him violent and unpredictable, she can't deny she's in mortal danger.
Then impoverished nobleman Nero Basilio, Samuel's closest friend and the owner of the palazzo, arrives. Elena finds herself entangled with both men in a world where the past seeps into the present and nothing is as it seems. As Elena struggles to discover the haunting truth before it destroys her, a dark force seems to hold Samuel and the Basilio in thrall—is it madness, or something more sinister?
---
What do you think about this review?
Comments
No comments posted.

Registered users may leave comments.
Log in or register now!