"Reflections on a life filled with love and changes"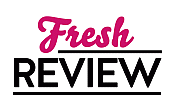 Reviewed by Clare O'Beara
Posted September 14, 2015

Calvin is in his eighties when we first meet him, and his beloved wife Mellie has recently died. He'd cared for her at home and his day now stretches emptily. His daughter phones a neighbour, Eddie, and asks him to check on the old gentleman. Their conversation sparks memories in RIPPLES THROUGH TIME.
Back in the 1940s, we feel the hunger gnawing through Emily's stomach. She isn't proud of grabbing food from another schoolgirl; she's just surviving. The well-off Mary invites her to supper at her father's horse farm. Emily doesn't belong, but she's one of five kids in a cramped house, and the thought of supper is irresistible.
Horses feature largely in this story. The racetrack is a source of employment and interest. Emily's father works as a hand and Mary's father sends horses racing. When Calvin, an assistant trainer, first meets Emily she lends him a hand with a foaling mare. He can't stop thinking about the girl, and shrewd young Mary makes sure they meet up again at the racetrack. They're off!
Eddie takes the part of the reader, a foil for the stories, a testing ground for Calvin's half-serious wish to kill himself. Through him we learn of the sulky racing that didn't work out, the hardship of raising a young family with no job. As the years pass in these brief glimpses, we see a family grow together and grow apart. The next generation provides sibling tales to continue the threads. I particularly enjoyed reading about the use of Standardbred horses for trotting races held at the county fairs. The breed is hardier than Thoroughbreds and bred for endurance. This may be why I prefer the early part of the book to the later, which gives a nod to the damage done by drug addiction and the tensions of negotiating a student course as well as a social life. But Calvin preferred his earlier life too, and tells Eddie wistfully that he had to give up his dreams to support his family. Are there any dreams left for a widower? Will he be allowed to follow his heart? The complexities of the tale are gently introduced and wound around the characters. Eddie, too, is not as simple as we first expect.
RIPPLES THROUGH TIME by Lincoln Cole, who is an IT designer living in Columbus, Ohio, is a memorable and evocative romance-tinged read for adults. This author also writes paranormal stories so fans of the genre can look out for his works.
SUMMARY
Calvin is alone for the first time in over sixty years after his wife Emily died. He isn't taking it well. A long time family friend, Edward White, comes to check on him and talk him out of doing the unthinkable. He just hopes he isn't too late to help.
Help, however, isn't always the easiest thing to give, and it can be even more difficult to accept....
Love, loss, and forgiveness weave inextricably into this human tale of friendship and hope.
---
What do you think about this review?
Comments
No comments posted.

Registered users may leave comments.
Log in or register now!