"Walking a dog leads to discovering a murder"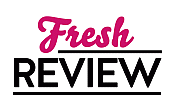 Reviewed by Clare O'Beara
Posted September 11, 2015

Mystery Woman Sleuth | Mystery Pet Lovers
Mystery lovers and dog lovers can team up to solve this murder in Oxfordshire. As noted in many crime stories, dog- walkers often report shallow graves or human remains because these people are out in open areas with canine bone- finders. THE WHITE SHEPHERD called Bonnie is with Anna Hopkins at the start of the Oxford Dog-Walkers Mystery, which promises to be a strong series.
Finding a dead young woman isn't how Anna expected to start her day, and to make matters worse, she knew the dead girl. There's no doubt that she was killed. Two other lady dog- walkers come to Anna's aid, Tansy and Isadora. The police get investigations under way, and warn Anna that this is the third woman to be killed in Oxford recently. Perhaps walking with a large rescue dog is all that kept Anna from becoming the victim.
We learn that Anna had a tragic past which she would prefer to forget. Her only remaining family is her grandfather, comfortable in a care home. She shares her story with him and finds a phone message from Naomi, the dead woman, who was a researcher. Naomi claimed that she had found something intriguing - shortly afterwards, she was dead. Coincidence? Anna doesn't think so.
I really enjoyed the descriptions of the large, well- behaved dog, and how Anna manages her despite not having dog-owning experience. Working as an administrator in Oxford's venerable Walsingham College, Anna shows us the academic life. Actually, she shows around a visiting American, Jake, who has made a career with the US Navy and was once Bonnie's owner. But it's with the other two women that Anna really shares her experiences and her private conviction that Naomi's killer wasn't the serial murderer, as Thames Valley Police understandably believe.
The Oxford setting will be familiar to fans of Inspector Morse, and while this book is modern with e-mails and smartphones, some aspects of the beautiful historic city and colleges are unchanging, and familiar places include Jericho and Woodstock. The celebrated modern poets and receptions seem part of the picture, but each step takes us further along a trail of danger and damaged lives. THE WHITE SHEPHERD by Annie Dalton, who is English and has written children's fiction, is a worthy addition to my British crime fiction bookshelf.
SUMMARY
First in the brand-new Anna Hopkins dogwalking mystery series: an intriguing new departure for award-winning YA writer Annie Dalton.
Anna Hopkins' daily walk through Oxford's picturesque Port Meadow is rudely interrupted one autumn morning when her white German Shepherd, Bonnie, unearths a bloodsoaked body in the undergrowth. For Anna it's a double shock: she'd met the victim previously. Naomi Evans was a professional researcher who had told Anna she was working on a book about a famous Welsh poet, and who offered to help Anna trace Bonnie's original owner.
From her conversations with Naomi, Anna is convinced that she was not the random victim of a psychopathic serial killer, as the police believe. She was targeted because of what she knew. With the official investigation heading in the wrong direction entirely, Anna teams up with fellow dogwalkers Isadora Salzman and Tansy Lavelle to discover the truth.
Excerpt
She had just reached the gates of Christchurch College when Tansy caught her up. She pushed a wilted business card into Anna's hand. 'It's from the cafe where I work,' she said breathlessly. 'I've written my number on the back. I just thought, in case you ever—' She registered Anna's stony expression and pulled a face. 'You probably never want to set eyes on us again, right?'

Anna shoved the card into the front pocket of her leather messenger bag, gave a curt nod and kept walking. The autumnal light touched the ancient buildings with gold. Somewhere bells rang, the clangorous medieval sound mingling with the hum of traffic.

Throughout the interview she had longed for the moment when she could go back to her safe solitary existence, not having to monitor her expressions or explain herself. But Inspector Chaudhari had shattered her illusion. I was with the first-response team. It's not something you easily forget. With those brutally casual words he had shown her that she would never now know any peace of mind.

As she passed Carfax Tower a trio of teenage girls hurried past, laughing, talking, flicking back their glossy hair. She watched them rushing headlong into their unknown future, girls every bit as self absorbed and silly as she had been.

Anna began to walk faster, and her White Shepherd obediently matched her pace. She mustn't think. It felt like if she could just keep moving she could put actual distance between herself and the rising tide of horror. Without slowing her pace, Anna fumbled one-handed for her ear-buds, plugging herself into a talk radio podcast. She needed impersonal voices; voices, and the physical rhythm of walking.

There had been a dark period in her life when mindless walking was the only thing that had held her together, and so she had walked and walked. Sometimes she'd walked all night. When exhaustion finally stopped her in her tracks, she'd slept – in doorways, on park benches, at the bus station in Gloucester Green – while her grandparents had gone frantic with worry. Once she'd gone missing for two weeks. The police had eventually picked her up on a street just off the Cowley Road. Her grandparents had begged her to tell them where she'd been, but she only knew that she'd been walking. Her grandmother had cried over Anna's grubby emaciated state. She ran her a bath, put plasters on her blisters, tried to persuade her to eat. For her grandparents' sake, Anna had made a superhuman effort to behave like a normal sixteen year old: breathe out and in, chew and swallow, even go to school, until the next time the furies in her head drove her to walk out of the door and keep on walking. Twice she'd been caught trying to let herself into her old family home with her grandmother's key with no memory of how she'd got there.

That lost, driven teenager suddenly felt dangerously close. Anna could feel her grief and terror. She remembered how something from the external world would occasionally break through the muffled undersea sensations that had enclosed her – the smell of mown grass from a college garden, a cafe door opening to let out a babble of voices – before she was sucked back under. She had walked so as not to feel, not to remember. But sometimes, like today, memories would rise up, more disturbingly vivid than when they were really happening. In her memories, everything was burnished, glowing, hyper-real. Whole scenes played themselves out before her eyes. All the times she'd screamed at her mother for being so stupid, for being so unfair, while her little sister looked on, stricken. Worse than Anna's shameful memories were the ordinary good times; like the time she and her brothers had attempted to toast marshmallows on a beach in Cornwall in a near gale while her dad tried to catch fish for their supper. The marshmallows had refused to melt, then turned ominously black and finally burst into flame. The fish had stubbornly evaded their father's hook and line. Her dad had ended up buying everyone fish and chips, which they ate in the fish-smelling car with the heater turned up high. Yet Anna recalled it as a day of pure unalloyed happiness.

If she could just bring them all back for one hour, just one hour . . .

Anna found herself sitting on a stone step. She could feel the chill of the stone rising up through the denim of her jeans. She was soaked through with cold perspiration. Tiny black specks danced before her eyes, and for a moment she didn't know which Anna she was supposed to be. Then she became aware of the solid warmth of her White Shepherd pressing firmly against her hip, pulling her back into present time, back into her body. Anna dimly heard a passer-by say, 'That's the most fabulous looking dog I have ever seen.'

And she remembered Naomi smiling up at her, her arms wrapped around Bonnie's neck.

Anna had offered to pay her for her investigations, and Naomi had laughed. 'Are you kidding! Finding out stuff is like my drug of choice! I'm so lucky,' she'd told Anna as rain battered the car windows. 'I actually get to do what I love every day!'

Bonnie continued to press insistently against Anna. It felt as if she was saying, 'Are you OK? If not, I will make you OK.'

Properly taking in her surroundings for the first time, Anna saw that she was sitting on the bottom of the flight of steps at the base of the Martyrs' Memorial, just across from the Randolph Hotel. All she had to do was cross over to the Banbury Road, keep walking, keep breathing out and in, and eventually she'd reach her front door. She pulled herself shakily to her feet.
---
What do you think about this review?
Comments
No comments posted.

Registered users may leave comments.
Log in or register now!