"Stunning conclusion to a great series!"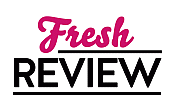 Reviewed by Helen Williams
Posted September 11, 2015

New Adult | Romance Contemporary
FALLING FOR DANGER is the third book in the Capital Confessions series by Chanel Cleeton about three sisters in a powerful political family surrounded by scandals and danger. This wonderful, fast paced story covers the third sister who has been relentless in discovering the truth behind her fiancé's death while serving with Special Forces in Afghanistan. FALLING FOR DANGER can be read as a standalone. If this is the first novel you are reading in the series, please read the others because you'll enjoy them all. FALLING FOR DANGER shows the shady side to politics and the lengths individuals will go for power and greed. A stunning truth will be revealed along with all the implications involved. I have been waiting for this final novel and it was worth the wait. I read it in a few hours.
Kate Reynolds has just acquired a new job as a junior political analyst for the CIA, which she plans to use to get the answers she needs to discover the truth about the death of her fiancé, Matt. Kate has always felt her father knew more than he's saying. Since he refuses to give her the information she needs, she severs ties with her parents. Kate's determination brings danger right to her doorstep. She is stunned to discover who shows up to rescue her. Now Kate and her rescuer are on the run after numerous attempts to their lives.
Kate and her sisters truly learn just how far their father is willing to go for power and greed. Kate and her rescuer will do whatever it takes to protect their lives, and they go to great lengths in order to have a life together. In this series, these three sisters go through a lot for happiness.
SUMMARY
The author of Flirting with Scandal presents her third book in a sexy contemporary romance series about three sisters in a powerful political family, the scandals that threaten to destroy them, and the passion that drives them…
Kate Reynolds has just graduated from college and is determined to make it on her own. Her job as a junior political analyst at the CIA is a dream come true and the perfect opportunity to find answers about the night that's plagued her for four years—the night she lost her fiancé, Matt, on a Special Forces mission in Afghanistan. Kate's consumed with uncovering the truth and avenging the man she loved and lost, even if it means risking her own life to prove that his death wasn't an accident.
When she gets too close to discovering what happened that fateful night and danger arrives on her doorstep, Kate's stunned by the man who comes to her rescue. Together, they begin to dig for the truth, fighting to stay alive as they're dragged down into a world of secrets and lies. But when the threat hits close to home, Kate must choose between vengeance and a future with the man who's ignited a fire inside her that she thought died long ago.
---
What do you think about this review?
Comments
No comments posted.

Registered users may leave comments.
Log in or register now!