"Salman Rushdie sweeps us across time and space"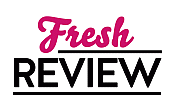 Reviewed by Debbie Wiley
Posted September 10, 2015

Fantasy | Literature and Fiction | Paranormal
A storm changes everything, leaving behind a bit of strangeness. Ordinary folks suddenly find themselves endowed with unusual talents or skills. Little do they realize their heritage has led to this moment as each one affected by the strangeness is a descendent of the jinn. Their fates are going to play out in a battle of good versus evil.
Like the fabled tale, A THOUSAND AND ONE NIGHTS, TWO YEARS EIGHT MONTHS AND TWENTY-EIGHT DAYS showcases tales within tales. The underlying philosophical questions fascinated me almost as much as the fairytale-like stories of the various descendants of Dunia, the Lightning Princess. Each tale is unique in its own way but I must admit a special fondness for the levitating gardener.
Any book by Salman Rushdie is not necessarily an easy book to read, but is always well worth the time spent absorbing his work. TWO YEARS EIGHT MONTHS AND TWENTY- EIGHT DAYS is no exception. Salman Rushdie sweeps us across time and space as he draws us further into his magical world. Some of his sentences are so beautifully written that I just wanted to savor them, sometimes rereading them simply to appreciate the beauty of the language.
I love the history of the jinn that Salman Rushdie gives us in TWO YEARS EIGHT MONTHS AND TWENTY-EIGHT DAYS! Salman Rushdie's exquisite use of language evokes the mystical world of the jinn in stunning fashion. If you haven't read a Salman Rushdie book, TWO YEARS EIGHT MONTHS AND TWENTY-EIGHT DAYS is an excellent place to start.
SUMMARY
From Salman Rushdie, one of the great writers of our time, comes a spellbinding work of fiction that blends history, mythology, and a timeless love story. A lush, richly layered novel in which our world has been plunged into an age of unreason, Two Years Eight Months and Twenty-Eight Nights is a breathtaking achievement and an enduring testament to the power of storytelling.
In the near future, after a storm strikes New York City, the strangenesses begin. A down-to-earth gardener finds that his feet no longer touch the ground. A graphic novelist awakens in his bedroom to a mysterious entity that resembles his own sub–Stan Lee creation. Abandoned at the mayor's office, a baby identifies corruption with her mere presence, marking the guilty with blemishes and boils. A seductive gold digger is soon tapped to combat forces beyond imagining.
Unbeknownst to them, they are all descended from the whimsical, capricious, wanton creatures known as the jinn, who live in a world separated from ours by a veil. Centuries ago, Dunia, a princess of the jinn, fell in love with a mortal man of reason. Together they produced an astonishing number of children, unaware of their fantastical powers, who spread across generations in the human world.
Once the line between worlds is breached on a grand scale, Dunia's children and others will play a role in an epic war between light and dark spanning a thousand and one nights —or two years, eight months, and twenty-eight nights. It is a time of enormous upheaval, in which beliefs are challenged, words act like poison, silence is a disease, and a noise may contain a hidden curse.
Inspired by the traditional "wonder tales" of the East, Salman Rushdie's novel is a masterpiece about the age-old conflicts that remain in today's world. Two Years Eight Months and Twenty-Eight Nights is satirical and bawdy, full of cunning and folly, rivalries and betrayals, kismet and karma, rapture and redemption.
---
What do you think about this review?
Comments
No comments posted.

Registered users may leave comments.
Log in or register now!