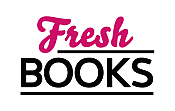 Best August Reads!
"sit back and enjoy wine, food, and murder"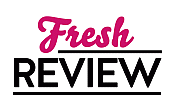 Reviewed by Patricia (Pat) Pascale
Posted September 10, 2015

In THE CHARLEMAGNE CONNECTION, Police Commander Charlemagne Truchaud is back. In a sequel to THE RICHEBOURG AFFAIR, he's working in Paris with his team, including a gorgeous Parisian detective, Sergeant Natalie Dutoit. He is an old-style detective who pays proper attention to police procedure, gathers his facts slowly but surely, conducts his interviews while always keeping us in the loop. He sometimes appears bumbling but he is always tenacious.
Christine Blanchard, manager of the municipal campside on the edge of Premeaux, comes to the police station to report a missing person. It is a German tourist who has camped with her before but has not shown himself for three days. She is concerned as he always buys breakfast from her. It is his fourth visit and he's now in arrears for his camping space. After investigating the missing man, the police discover he is from Boppard, Germany, a small town on the Rhine and his name is Helmut Witter. They impounded his camper in the police pound and in about a month the gendarmes seem to forget about the camper van rotting quietly in the back of the police car pound, and apparently unwanted. They contact his home address, receive no reply, and the case grows cold. Called back to his hometown of Nuits-Saint-Georges because his aging and ailing father with Alzheimer disease has quickly deteriorated, Truchard takes a leave of absence to care for his father and help his widowed sister-in-law. His father recently urinated on his friends' wine vines and his memory is failing quickly. Truchard is offered a temporary job as the local police chief and he settles in doing simple tasks like handling traffic tickets.
Dagmar and Renate arrive from Germany searching for Dagmar's brother, who turns out to be Hemut Witter. The girls speak no English or French so Natalie Dutoit, fluent in their German dialect is called in to help in the continued search. When they find a decomposed body in the woods, the body shot in the head, it turns out to be Helmut. Who did it? Why? Turchard untangles the crime while we sit back and enjoy wine, food, murder and a cast of characters in a town united by local wine making. The descriptions of the village and especially the vineyards were breath taking and vivid. R.M Cartmel joins the ranks of exceptionally good crime writers with a great story I found difficult to put down.
SUMMARY
The second in the Commander Truchaud series finds the diffident policeman unravelling yet another mystery in the little French village of Nuits-Saint- Georges. A young German tourist seems to have gone missing. But what at first appears quite a straightforward affair soon turns dark when a decomposing body is found in the woods. Another episode of murder, mayhem, violence and villainy in the orderly vineyards of Burgundy.
---
What do you think about this review?
Comments
No comments posted.

Registered users may leave comments.
Log in or register now!