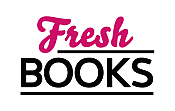 Summer Reads are HOT in July!
"A fun and suprisingly emotional read"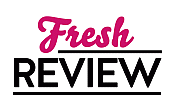 Reviewed by Samantha Randolph
Posted September 10, 2015

Mal wants to be exactly like her villain mother, Maleficent - dark, powerful, and strong. When Mal discovers that Maleficent's scepter, the Dragon's Eye, has awakened on the island they were all banished to without magic, Mal sees her chance to prove herself. With the help of the Evil Queen's daughter, Jafar's son, and Cruella de Vil's son, they might find something along the way to the scepter that they never imagined.
As a huge fan of Melissa de la Cruz, I was so excited to discover this new Disney story from her. THE ISLE OF THE LOST tells the story of what happens to the villains after the heroes get their happily-ever-afters. All of them, now with their children, live on THE ISLE OF THE LOST, a place without magic where they are trapped. The setting is fun and exciting. Mal and her 'friends' go to a school of Evil, and their goal is to be as bad as possible. Disney fans will love seeing these new characters along with the familiar parents.
Keeping in line with many of the Disney movies themselves, the story seems a little fluffy at first. It is very entertaining, full of a younger kind of humor, and plenty of sass from Mal. However, once you really get into the story, there are many heartbreaking themes at play. Mal, Jay (Jafar's son), Evie (Evil Queen's daughter), and Carlos (Cruella de Vil's son) are all emotionally abused by their parents. They have to live with the fact that their parents will always love something more than them. For Mal, her mother loves power and revenge; Carlos can't separate his mother from her furs; Evie will never want to be as beautiful as her mother wants her to be; and Jay can never fulfill his father's greed. This creates several touching moments as the four friends discover that perhaps friendship and goodness will make them happier than they ever were trying to please their insatiable parents.
Readers should keep in mind that this story is written as a prequel for the Disney Channel movie, DESCENDANTS. There are several plotlines that are left unanswered because they are set to be dealt with in the movie. This definitely isn't a story for someone who wants everything to wrap up. The story definitely succeeds in making the reader want to watch the movie.
THE ISLE OF THE LOST is a fun and surprisingly emotional read. Melissa de la Cruz does a remarkable job with the Disney villains, and readers shouldn't be surprised if they leave the story with a few new favorite 'villains' when it's all said and done.
SUMMARY
Evil tree. Bad Apple?

Twenty years ago, all the evil villains were banished from the kingdom of Auradon to the Isle of the Lost--a dark and dreary place protected by a force field that makes it impossible for them to leave. Stripped of their magical powers, the villains now live in total isolation, forgotten by the world.

Mal learns from her mother, Maleficent, that the key to true darkness, the Dragon's Eye, is located inside her scepter in the forbidden fortress on the far side of the island. The eye is cursed, and whoever retrieves it will be knocked into a deep sleep for a thousand years. But Mal has a plan to capture it. She'll just need a little help from her "friends." In their quest for the Dragon's Eye, these four kids begin to realize that just because you come from an evil family tree, being good ain't so bad.
---
What do you think about this review?
Comments
No comments posted.

Registered users may leave comments.
Log in or register now!