"Downhill skiing isn't his only race in this thrilling YA romance"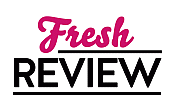 Reviewed by Clare O'Beara
Posted September 2, 2015

Young Adult Romance | Young Adult Contemporary
After reading this exciting author's YA books about horses, I was keen to see what Tudor Robins would come up with next. FALL LINE is the answer, based around the fast-moving sport of skiing.
Chris is an older teen guy who is just crazy about his sport. He can't help noticing that his pal Mike's stepsister Jenna is hot. Wow, is she ever. Even Mike notices, but he and Jenna are not related in any way, so it's not as creepy as it might sound. The two guys are quick to agree that skis on fresh powder is a far safer prospect, but that won't keep them out of trouble.
Tilly is Chris's other best friend. She and Chris race downhill any time there is snow. Living in British Columbia, that's pretty often. They are desperate to make the regional team, which is limited to fourteen people and will involve intensive training with a new trainer who is studying Human Kinetics at university. Anyone gaining a place will have to say goodbye to pretty much all their social life. Too big a price to pay? Not according to the ski addicts. But just as Chris starts discovering how much he and Tilly have in common, Jenna asks him for a date.
I enjoyed the fitness training and intensity of the young contenders, having done such things in the past, though not for skiing. Anyone seriously into a sport will find a lot to like and identify with, while the rest of the readers may gain some insights. The characters are easy to get to know and like. Jenna, who knows she's desirable, isn't into sport so she doesn't understand the depth of Chris's commitment to a team he hasn't even joined yet. But the lure of dating the hottest girl around is powerful for a guy just coming of age. Even if it means avoiding Tilly. While Tilly can't compete for looks and figure, there's one place where she excels and that's on snow slopes, but that requires running, Pilates and squats. And not forgetting, they've got to do homework and raise the money for training fees. Sometimes it's hard work being a teen.
This tale of making friends and making mistakes, of remembering your scores and forgetting your principles, will appeal to Young Adult readers, particularly sporty ones. Tudor Robins lives in Ontario and has put her own love of skiing into FALL LINE. It's a fast glide into romance.
SUMMARY
Everything's forward.
Those are fifteen-year-old Chris Myers' words for the year.
The next gate, the next race, his spot on the district ski team; they're all his for the taking.
Except training is such hard work. And then there's Jenna – the very opposite of hard work – gorgeous, curvy, and into partying. Into Chris.
Instead of moving forward, Chris is sliding back. Slower times, worse results, and his best friend, Tilly, drifting away.
"The thing you want is right in front of you," Tilly said. Now Chris just has to figure out what that thing is – and how to get it – before it's too late.
Fast-paced, fun, and intense, Fall Line is a refreshing read from start gate to finish line.
---
What do you think about this review?
Comments
No comments posted.

Registered users may leave comments.
Log in or register now!