"twenty four stories to titillate your imagination."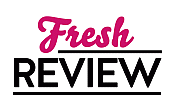 Reviewed by Gabrielle Lee
Posted September 2, 2015

COME AGAIN:SEX TOY EROTICA is another great collection of stories picked by Rachel Kramer Bussel. I am always excited to dig into a new bunch of stories that Rachel Kramer Bussel has compiled. I know I will always find myself immersed in the stories and I never fail to add a new author to my ever-growing list.
In COME AGAIN:SEX TOY EROTICA we get twenty four stories to titillate your imagination. These stories are sexy and entertaining. With such a variety of toys to enjoy there is bound to be something for everyone's appetite. Readers will find stories ranging from sizzling to fun.
I enjoyed these stories and would not want to choose just one as a favorite. There are so many different couples and toys that every reader will be able to find something in this collection. I loved the variety of both the pairings and the toys. Each of these stories brings you a different feel and a different scenario. Readers will see some familiar toys while others items may surprise you. I was intrigued by a few items in this book myself.
Each of the authors does a good job of pulling you into the story and giving readers a well thought out plot and characters. These are not just quick stories without any substance. They show us how toys can be a great part of anyone's sex life and sometimes they can even connect the people even more.
There are enough toys in COME AGAIN:SEX TOY EROTICA to keep readers interested and not feel as if the stories are repetitive and boring. I loved that these stories show that sex can be fun and it can be intense depending on how and what is used. It was nice to see the connections throughout the book.
SUMMARY
In the latest collection from award-winning editor Rachel Kramer Bussel, sex toys bring couples, singles, and strangers to new heights of pleasure. The stories range from two couples who happen to share the same remote controlled device to some very hot rocks, a perfectly icy bed, a Superman dildo, and a day in the life of a very lucky vibrator. This fun collection gives you plenty of ideas for toys you\'d like to try, and ones you wish someone would invent! From \"The Secret Shopper\" to \"The Cure for the Common Lay,\" the stories in Come Again are best read with your favorite sex toy handy. Sex toys are more popular than ever and make life so much more fun! Nowadays, there are sex toys for every occasion and every act, and they come in all sorts of playful designs, from sweet little bunny vibrators to glamorous glittery harnesses. Rachel Kramer Bussel, toy enthusiast and self-confessed spanko, has gathered a delightful set of stories sure to give you ideas to try at home, or wherever your nearest toy box may be!
---
What do you think about this review?
Comments
No comments posted.

Registered users may leave comments.
Log in or register now!