"An inspirational medical thriller that will hold you spellbound!"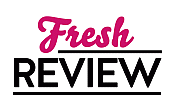 Reviewed by Viki Ferrell
Posted August 31, 2015

When Dr. Ben Lambert dies of an apparent heart attack, Dr. Josh Pearson is named the next personal physician to the former President of the United States, David Madison. Dr. Lambert and Madison were on a trip to Columbia when the heart attack occurred. David and a nurse, Rachel Moore, return to the United States with Lambert's body, but the body is stolen at the airport when the wrong person picks it up.
A couple of days later, David and Rachel come down with what appears to be diphtheria, but is actually a combination of diphtheria plus a deadly bacterium known as bacillus decimus. The only medicine that will cure them is an experimental drug called Robinoxine, also known as RP-78. Josh is treating David while a colleague is responsible for Rachel. Josh has a conflict of interest; he and Rachel have been dating for about a year and things are getting serious. But not enough of this experimental drug is available for both patients, not even enough for a full course of treatment for one.
Can Josh find enough of this miracle drug to keep David and Rachel alive, or is politics trumping medicine? Did Dr. Lambert really have a heart attack, or was it just made to look like one? Is this attack on former President Madison accidental or was this planned, and if so, by whom?
MIRACLE DRUG is an inspirational medical thriller that gets better with each turn of the page. It is riveting and fast- paced and will hold you spellbound. Dr. Richard Mabry certainly has the medical background and expertise to write such a detailed story, but also a gift of imagination for the way he presents this suspenseful tale. All of the characters are strong and believable, and there are many of them. It's hard to say who the main characters are because several play a major part in weaving the storyline together. Dr. Mabry shows us a tender side to some of the characters with their strong faith in God to see them through this horrendous affair. Some of the characters grow their faith as they work through their difficulties. If you're a fan of this genre, do not miss MIRACLE DRUG!
SUMMARY
The infection wasn't supposed to happen, but it did. The treatment was supposed to take care of it, but it didn't. Then Dr. Josh Pearson discovers why—his patients, including the former President of the United States, have been dosed with a different strain of the original virus, one that is universally fatal. The only chance for survival is treatment with an experimental drug, but the manufacturer might already have discarded its supply.
As if treating the President of the United States isn't stressful enough, the situation goes from bad to worse when Rachel Moore, a nurse Josh is falling in love with, falls ill. With the nation's eyes on him, Josh must pull off a miracle to save a man who holds a good deal of power and the woman who holds his heart.
Excerpt
Tears formed in Rachel Moore's eyes as she stood on the tarmac of El Dorado airport in Bogotá, Colombia, watching the special metal coffin holding the earthly remains of Dr. Ben Lambert disappear into the cargo hold of the private jet. Dr. Lambert, I'm so sorry. I wish I could have done more.

An older man, the silver waves of his hair blowing slightly in the wind, stood beside her. As though he could read her thoughts, he said, "Don't beat yourself up, Rachel. No one could have predicted this. And you and the others did everything humanly possible. Ben was probably already dead when you found him." Then David W. Madison, immediate past President of the United States, put his arm gently around her shoulders and hugged her.

"I guess I know that," she said. "But no one expected it. I mean, we all had physicals along with our immunizations before leaving, and he told me he was in tip-top shape for a man of over sixty. Then, when we were eating lunch at the church, he was in the bathroom..."

"I know. It's a shock. Ben Lambert was an old friend. We grew up together. And now he's gone." Madison took his arm away and looked down at the nurse. "You know you don't have to be the one to accompany his body back to Dallas. One of the other members of the party could do it."

"No, I think I need this to achieve some closure. You'll be coming back in a couple more days, and if there's a medical problem after I leave, you still have Dr. Dietz and Linda Gaston."

The door to the cargo hold closed with a thud, and Rachel shivered despite the tropic heat. She lifted her carry-on bag and started to turn away, but Madison stopped her.

"Ben must have sensed something like this might happen, because before we left he spoke to me about another physician he thought should take care of me if he couldn't." Madison hesitated. "I think you know him. Matter of fact, I imagine he's the one meeting you at the airport after you land."

"You mean Josh?"

"When you see him, please tell Dr. Pearson I need to see him as soon as I return."
---
What do you think about this review?
Comments
1 comment posted.
Re: An inspirational medical thriller that will hold you spellbound!

Thanks so much for this nice review. I appreciate it.
(Richard Mabry 10:12am August 31, 2015)
Registered users may leave comments.
Log in or register now!