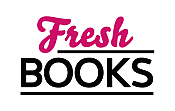 Finish off the year with great December reads
"Scientists of the past may inspire a new generation of women"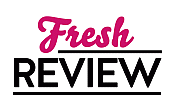 Reviewed by Clare O'Beara
Posted August 28, 2015

Non-Fiction Biography | Non-Fiction History
Women who have achieved in the fields of science and medicine are celebrated in this wonderful book, in which we meet seventeen luminaries. These REMARKABLE MINDS in some cases achieved despite a bias against women and international turmoil. Pendred Noyce wrote an earlier book, MAGNIFICENT MINDS, about such pioneers.
Émilie Du Châtelet was born in France in 1706. She learned Latin as a child but enjoyed a social whirl in Paris after marrying a Marquis. Twenty-six, she made intellectual friends and applied herself to scholarship. Voltaire cleverly wooed her by praising her intellect. Émilie submitted papers to a contest, suggesting ideas such as different colours of light carrying different degrees of heat. The paper - under her husband's name - was published by the French Academy of Sciences. She wrote books on mathematics and physics, and died soon after giving birth.
Maria Gaetana Agnesi, in Milan, was in 1745 the first woman to author and supervise the printing of a book of advanced mathematics. She was advanced in languages due to her father, and by twenty she was publishing theses of natural philosophy and science. After her father's death she worked to aid the poor.
Sophie Germain, without formal training, applied herself to learning mathematics and working on Fermat's Last Theorem, among other issues. Napoleonic France was subject to rules barring women from attending lectures. This was a time of turbulence in Europe, and these ladies had relatives who were guillotined. Their wealth enabled them to study all day, advancing science by buying materials for experimentation and publishing privately.
Hertha Ayerton was the daughter of a Jewish refugee from Czarist Poland, born in England in 1854, and she attended the new Girton College for Women in Cambridge University. She had already made herself financially independent as a governess and mathematics tutor. She patented inventions and delivered lectures for women on electricity and how it might save labour in the home, giving examples such as sewing machines and clocks. Conducting many acclaimed experiments and publishing, she became the first woman electrical engineer, but the Royal Society, while applauding her work, refused to grant her membership on the grounds that a married woman had no legal status of her own. Not surprisingly Hertha, who was married to a professor, joined the militant suffragette movement.
Florence Sabin, born in the United States in 1871, became the leading female medical researcher of her generation, helped by grants from a wealthy spinster, Mary Elizabeth Garrett, who aided in founding John Hopkins University provided that it was open to both sexes. Like medical researcher Helen Taussig, who worked to save 'blue babies', Sabin was underpaid and passed over for promotion compared to male colleagues in academia. However, her work was on such highly relevant issues as tuberculosis and public health, and she received many honours in later life. Austrian Marietta Blau, meanwhile, had worked in the Radium Institute but fled the rise of Nazi Germany, moving to Mexico and then the US. Her work with cosmic radiation and particle physics led to her being awarded the Schrödinger Prize in 1962.
Gerty Cori was awarded the Nobel Prize for cutting-edge biochemistry, along with her devoted husband and co-worker Carl. Irene Curie, daughter of Marie, was awarded the French Military Medal, and with her husband in 1935 won a Nobel Prize in chemistry, although women in France, where they lived, could not vote. By combining quantum physics and stellar atmospheres, Cecilia Payne helped to establish the field of astrophysics. Jane Cooke Wright, born in 1919, was the only African-American woman in her class, but made breakthroughs in chemotherapy, receiving many awards. Rosalind Franklin is now well known as the fourth person to have contributed to the work granted the Nobel Prize for discovering DNA, awarded to three men.
Reading these fascinating biographies just makes me want to find out more, and the splendid photos and illustrations bring the people and topics vividly to life. All of these women deserve to be celebrated and their achievements are a remarkable struggle against war, bias and unequal opportunities, helping to advance the status of women. I noticed that true intellectual men were more interested in ideas and advancing science, no matter the sex of the scientist. REMARKABLE MINDS by Pendred Noyce is an enlightening and stimulating read, which may inspire a new generation of women.
SUMMARY
Full of the inspirational stories girls need for exploring a future in science.
For centuries, women have risen above their traditional roles to pursue a new understanding of the natural world. This book, which grows out of an exhibit at the Grolier Club in New York, introduces the lives, sayings, and dreams of 16 women over four centuries and chronicles their contributions to mathematics, physics, chemistry, astronomy, and medicine. Some of the notable women portrayed in the book include French mathematician Marie-Sophie Germain, known for her work in Elasticity theory, differential geometry, and number theory; Scottish chemist Elizabeth Fulhame, best known for her 1794 work An Essay on Combustion; and Rita Levi-Montalcini, who, with colleague Stanley Cohen, received the 1986 Nobel Prize in Physiology or Medicine for their discovery of nerve growth factor. A companion volume to Magnificent Minds by the same author, this book offers inspiration to all girls and young women considering a life in the sciences.
Excerpt
In many ways, Irène Joliot-Curie's life echoed that of her mother, the famous physicist Marie Curie. Like Marie, Irène lost a parent at an early age, married a fellow scientist, won a Nobel Prize with her husband, taught at the Sorbonne, was refused admission to the French Academy of Sciences, and died of a radiation-induced blood disease. Calm and dedicated, Irène never appeared daunted by her parents' fame. She freely chose her life in physics. "That one must do some work seriously and must be independent and not merely amuse oneself in life—this our mother has told us always, but never that science was the only career worth following," she said.

Irène Curie was born one month prematurely on September 12, 1897, in Paris, just after her parents returned from a long bicycle ride. In 1897, Marie Curie was just beginning the study of uranium rays that would lead to her great discoveries. To help care for the baby while her parents spent long hours in the laboratory, Pierre's father, Dr. Eugène Curie, came to live with the family. Irène adored him. He taught her about nature and introduced her to the socialist ideals she carried through her life.

Marie carefully recorded Irène's growth and development. On vacations in Brittany, Irène's father Pierre took her on walks or bicycle rides, pointing out plants and animals and talking to her about mathematics. Both parents believed that children's education should include plenty of fresh air and exercise.

When Irène was six years old, her parents won the Nobel Prize in Physics for their discovery of radioactivity, although they did not travel to Stockholm to collect the prize for another two years. Irène's sister Eve, who grew up to be a talented musician and writer with no interest in science, was born the year after the Nobel award.

Two years after Eve's birth, when Irène was nine years old, their father Pierre was killed in a sudden accident, run over in the street by a heavy, horse-drawn cart. Their mother took over teaching Pierre's course in physics at the Sorbonne. Otherwise she withdrew into mourning and did little but go to her laboratory and visit the cemetery in the nearby village of Sceaux. Eventually she moved the family into the village to be closer to the cemetery.

Once in Sceaux, Marie pulled herself together enough to help organize a cooperative school with other Sorbonne professors, including Pierre's former student, Paul Langevin. Eminent scholars taught each other's children mathematics, science, Chinese, sculpture, or whatever else interested both teachers and pupils. The children were also physically active. "We did gymnastics, swimming, bicycling, horseback riding . . . we rowed, we skated," Irène remembered.

But sorrow continued to visit. At thirteen, Irène lost another father figure with the death of her beloved grandfather. The following year, scandal broke over the family when the tabloid press in Paris published a series of letters, perhaps partly forged, between the widowed Marie Curie and the married Paul Langevin. Newspapers demanded that the "foreign" home-breaker, Marie Curie, return to her native Poland, and crowds threw rocks at the windows of the family's house. Marie and her terrified daughters sought refuge in the home of friends, Emile and Marguerite Borel.
---
What do you think about this review?
Comments
No comments posted.

Registered users may leave comments.
Log in or register now!