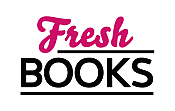 Summer Reads are HOT in July!
"Candace Bushnell returns at the top of her form!"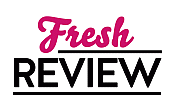 Reviewed by Monique Daoust
Posted August 28, 2015

Contemporary Women's Fiction | Contemporary
At last, Pandy Wallis was free of her husband, Jonny Balaga. Now, if she could only get rid of Monica. Pandy is a successful author, and her beloved character Monica has made her rich and famous. At least reasonably wealthy, until Jonny managed to get his hands on Pandy's money. SondraBeth Schnowzer, the actress Pandy herself chose to play Monica, even became a close friend. But after a while, Monica threatens to overtake her whole life. Pandy is sick and tired of her creation, and refuses to continue her series. She writes a historical novel which she is sure will be a huge hit. After all, everybody who loves Monica loves Pandy, don't they? No, they don't. It's Monica the public wants, and when her publisher rejects her historical novel, Pandy's life completely unravels.
One cannot help but wonder how much KILLING MONICA reflects Candace Bushnell's sentiments towards Carrie Bradshaw. In any case, KILLING MONICA is by far Ms. Bushnell's funniest book in recent years, and Pandy is a most memorable character. KILLING MONICA relates the very bumpy ride as to how SondraBeth, Pandy and Jonny's lives intersect for the good and the bad because of the ever- present fictitious Monica. Basically, Pandy cannot see the forest for the Monicas!
I marvel at the author's ability to make us laugh when tragedy strikes, showing the downside of happy times. KILLING MONICA starts off as a normal story, but Pandy's twisted rapport with the fictional Monica turns reality into a surreal, wild, and zany romp of literary madness as Pandy's world starts unravelling. As always, Ms. Bushnell's prose is flawless, the dialogues are very funny as well as realistic, the descriptions vivid and often hilarious, and the story moves at a very quick pace. The characters are splendidly over-the-top, and we would not want them otherwise. The ending is particularly brilliant and inventive. KILLING MONICA is a very special treat for fans and non-fans alike!
SUMMARY
This is the book fans of Candace Bushnell have been waiting for. From the author of Sex and the City, Lipstick Jungle, and The Carrie Diaries comes an addictive story about fame, love, and foolishness that will keep readers enthralled to the very last enticing scene.
Pandy "PJ" Wallis is a renowned writer whose novels about a young woman making her way in Manhattan have spawned a series of blockbuster films. After the success of the Monica books and movies, Pandy wants to attempt something different: a historical novel based on her ancestor Lady Wallis. But Pandy's publishers and audience only want her to keep cranking out more Monica-as does her greedy husband, Jonny, who's gone deeply in debt to finance his new restaurant in Las Vegas.
When her marriage crumbles and the boathouse of her family home in Connecticut goes up in flames, Pandy suddenly realizes she has an opportunity to reinvent herself. But to do so, she will have to reconcile with her ex-best friend and former partner in crime, SondraBeth Schnowzer, who plays Monica on the big screen-and who may have her own reasons to derail Pandy's startling change of plan.
In KILLING MONICA, Candace Bushnell spoofs and skewers her way through pop culture, celebrity worship, fame, and the meaning of identity. With her trademark humor and style, this is Bushnell's sharpest, funniest book to date
---
What do you think about this review?
Comments
No comments posted.

Registered users may leave comments.
Log in or register now!