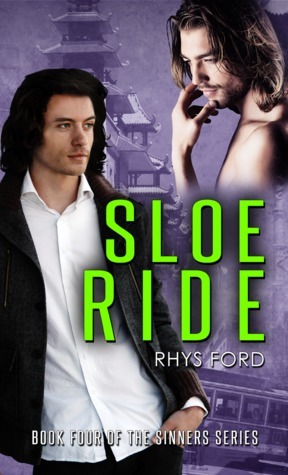 Sloe Ride, September 2015
Sinners #4
by Rhys Ford

Dreamspinner Press
Featuring: Quinn Morgan; Rate Andrade
246 pages
ISBN: 1634765281
EAN: 9781634765282
Mass Market Paperback
Add to Wish List

Purchase
"SLOE RIDE is rife with mystery and intrigue."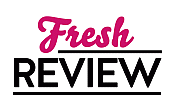 Reviewed by Annie Tegelan
Posted August 26, 2015

Romance Gay | Contemporary | Mystery
In SLOE RIDE, the fourth book of Rhys Ford's Sinner series, a troubled rock star and a member of one of M/M's most beloved family, the Morgans have their story told. Quinn Morgan has been considered an outsider all his life, especially when it comes to his family. To make matters even more awkward, Quinn has harbored feelings for his older brother's friend, Rafe Andrade, for so long that he hardly knows what to do with himself when Rafe returns, having been kicked out of his band.
Feeling extremely sorry for himself, Rafe doesn't know what to do with his life after being booted from the very band he helped build. But with his drug addiction, there's really no way for him to do what he loves without taking others down with him. It isn't until he realizes that the Sinners are looking for a bassist that he feels he can turn his life around. The only problem is, there's also a killer out there trying to take Quinn out.
I've always been a fan of Ford's writing but something about this book felt different to me. There's still a mystery occurring like all her other books have, but this one seemed a little out of place with the whole rock star element. Rafe was a little hard to like in the beginning. I didn't feel as sympathetic to his situation as I thought I would and therefore, I doubted him a lot. I wondered how he was going to pull through and what he was going to do to turn his life around. Having such a character, who had so much to do to get his life back on track, made me a little wary as the author put him with Quinn, a character whom readers already love and have a connection to. While the romance at the end still holds strong, it was a bumpy ride to get there.
SLOE RIDE is rife with mystery and intrigue. If you're looking for unconventional characters and action, Rhys Ford's books would be a perfect match for you.
SUMMARY
It isn't easy being a Morgan. Especially when dead bodies start piling up and there's not a damned thing you can do about it.
Quinn Morgan never quite fit into the family mold. He dreamed of a life with books instead of badges and knowledge instead of law—and a life with Rafe Andrade, his older brothers' bad boy friend and the man who broke his very young heart.
Rafe Andrade returned home to lick his wounds following his ejection from the band he helped form. A recovering drug addict, Rafe spends his time wallowing in guilt, until he finds himself faced with his original addiction, Quinn Morgan— the reason he fled the city in the first place.
When Rafe hears the Sinners are looking for a bassist, it's a chance to redeem himself, but as a crazed murderer draws closer to Quinn, Rafe's willing to sacrifice everything— including himself—to keep his quixotic Morgan safe and sound.
---
What do you think about this review?
Comments
No comments posted.

Registered users may leave comments.
Log in or register now!