"The man she blames still seems like a man she could love"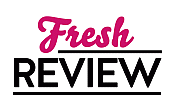 Reviewed by Clare O'Beara
Posted August 21, 2015

Lee Bannister is a changed, wiser man. He returns to the Refuge Ranch series set in Montana a few years after serving a jail sentence for drunk driving - which resulted in serious injury to a neighbouring man. Lee has been sending wages home to his parents to repay the compensation they had to fork over on his behalf. Given the first person he meets is the daughter of the accident victim, THE COWBOY'S HOMECOMING will not be easy.
Abby Newton can't help blaming Lee for the breakup of her parents' marriage after her father was badly injured. While the returned man is here for a wedding and anniversary celebration, and she intends to be civil, she hopes she'll soon see the back of him. They can't change the past, and Saddlebank is too small a town to avoid somebody. Especially somebody she used to date before it went so badly wrong. What she doesn't know is that the differences between them were founded on lies.
Abby, a keen photographer, doesn't impress me by wearing sandals when she hikes and climbs trees. This leads to two injuries in a short space of time. She hadn't set out to walk that day but she also doesn't impress me by being unable to consider changing a flat tyre. This is not difficult or impossibly heavy and she has another girl to help, so why not? I'm also new to the concept of suing the driver after an accident; that's why we have insurance. Maybe the insurance didn't cover illegal driving.
Abby gets assigned by her magazine editor to cover the Refuge Ranch anniversary, which is a device to bring together characters from earlier books. Abby is also visiting from outside the area, and staying with her embittered mother is a painful reminder of how badly her own young life went wrong. I'm delighted to see a thriving ranch family, a stark contrast with the tales I read of foreclosures and redevelopment of ranch land. The Angus cattle are hardy but we still see a new calf being rescued and fed, with nice horse scenes and lots of landscape.
Redemption is a major theme of this inspirational story, but it goes hand in hand with forgiveness. If someone has really changed for the better, and has worked to make amends, then it must be time for the nobly suffering person to make an effort too and conclude the punishment of both parties. Personal responsibility is strongly impressed on us by Carolyne Aarsen in this great, character-filled story. THE COWBOY'S HOMECOMING should be first on your reading list for warm Western romances.
SUMMARY
Seeking redemption from his troubled past, cowboy Lee Bannister returns to his Montana hometown. He's not looking for love—just to prove he's not the same reckless guy who broke Abby Newton's heart and destroyed her family. But when Abby, a magazine photographer, is assigned to cover the story of his family ranch's 150th anniversary, old feelings start to resurface. He knows Abby will never forgive him. But as they spend more time together, they begin to discover the lies that kept them apart…and that some reunions are meant to last forever.
---
What do you think about this review?
Comments
No comments posted.

Registered users may leave comments.
Log in or register now!