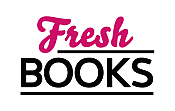 Great new reads in September
"Heart-wrenching tale of love, loss, and guilt"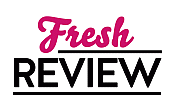 Reviewed by Debbie Wiley
Posted August 14, 2015

Vic Howard is used to being an outsider, invited to parties only because his best friend, Brett Mason, is popular. When Aaron Biggs extends an invitation to a party at a rented lake cabin, Vic has no desire to go but Brett refuses to attend without him. Unfortunately, something unthinkable happens that night and now Vic finds himself the suspect in a police investigation.
Kelley York offers readers a different perspective on rape. Typically, books focus on the rape victim but Kelley York shows us the pain, isolation, and even the attacks that a person falsely accused of rape suffers. My heart still aches for Vic as he loses everything he thought he knew about his life, even as he searches for the truth of what happened at the party.
Kelley York does a phenomenal job at addressing the sensitive issue of rape. I love how Kelley York weaves in the various reactions of those around a rape victim - whether it's the best friend, mother, or a casual school acquaintance - to show us just how devastating to an entire community of people this one crime can be. Kelley York doesn't shy away from hitting the issues head-on and the emotional impact of MODERN MONSTERS lingers long after the last page is turned.
MODERN MONSTERS is a heart-wrenching tale of love, loss, and guilt. MODERN MONSTERS is a book I highly recommend for young adult readers as Callie's scenario is all too realistic. MODERN MONSTERS is a beautifully written cautionary tale and one that will haunt this reader for a long time.
SUMMARY
Vic Howard never wanted to go to the party. He's the Invisible Guy at school, a special kind of hell for quiet, nice guys. But because his best friend is as popular as Vic is ignored, he went...
And wished he hadn't.
Because something happened to a girl that night. Something terrible, unimaginable, and Callie Wheeler's life will never be the same. Plus, now Callie has told the police that Vic is responsible. Suddenly, Invisible Vic is painfullyvisible, on trial both literally, with the police, and figuratively, with the angry kids at school. As the whispers and violence escalate, he becomes determined to clear his name, even if it means an uneasy alliance with Callie's best friend, the beautiful but aloof Autumn Dixon.
But as Autumn and Vic slowly peel back the layers of what happened at the party, they realize that while the truth can set Vic free, it can also shatter everything he thought he knew about his life...
---
What do you think about this review?
Comments
No comments posted.

Registered users may leave comments.
Log in or register now!