"Second chance romance set in the English countryside"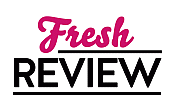 Reviewed by Susan Gorman
Posted August 14, 2015

I am a huge fan of Downton Abbey and adore novels that take place in the early 20th century. Sherri Browning's novel THE GREAT ESTATE takes place during King Edward VII's reign. Author Sherri Browning's elegant prose perfectly conveys the rich historical and political details of the time. The novel presents the changes which began to take place during this time of peace and prosperity.
The character of Sophia resonated with me. I admired the novel's determined heroine and her pragmatic approach to running Thornbrook Park. She hired an American to advise her on estate matters and listened to his thoughts and ideas. Sophia visited the tenants, worked with them side-by-side and implemented changes which benefited both the tenants and Thornbrook Park. Sophia has transformed herself as well as Thornbrook Park during her husband's absence. Will Gabriel support Sophia's changes or dismiss them?
Gabriel, Lord Averford is determined to win Sophia's love. Lord Averford realizes he and Sophia didn't know each other well before they married. He decides to court his countess to win her affections. Kudos to Sherri Browning for writing such a great hero who understood that he needed to change to make his marriage whole again. I loved the scene where Gabriel dressed in a minstrel's costume plays the guitar and serenades Sophia with an Italian love song. In this scene, the reader recognizes Gabriel and Sophia love each other, but the couple has a difficult time expressing their feelings.
Each of the secondary characters was well written and played a pivotal role in the storyline. Loved Aunt Agatha and Teresa, the Dowager Countess of Averford. These two woman were very different and their differences in opinion, personality and dress added both humor and insight to the drama. Gabriel and Sophia share a dilemma common to many married couples who experience loss. Gabriel turned away from his wife and devoted himself to Thornbrook Park and politics while Sophia withdrew and spent time with her family. I read the last third of THE GREAT ESTATE in one sitting. I was invested in the novel and I loved the ending. Sherri Browning skillfully sets the stage for a reunion for this couple.
SUMMARY
Pulled apart by past mistakes Sophia Thorne was young and inexperienced when she married the dashing Earl of Averford...and through dark and troubled times, their relationship nearly came to an end. Now she's determined to transform herself into the fiery, ardent lover she always wanted to be, giving them a second chance at love... before they're lost to each other forever.
Driven by a passion neither could deny It took nearly losing Sophia for Gabriel to realize he had allowed his love for his great estate to distract him from his beautiful wife. But that time is over. Despite all the obstacles standing in their way, Gabriel vows to teach Sophia what it is to truly love...and to be loved by a husband devoted heart and soul to her every desire.
---
What do you think about this review?
Comments
No comments posted.

Registered users may leave comments.
Log in or register now!