"Can an injured ballerina return to her ballet life?"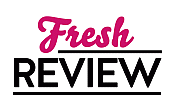 Reviewed by Clare O'Beara
Posted August 14, 2015

I loved the marvellous and evocative 84 RIBBONS by dancer and award-winning author Paddy Eger. Now she shows us the next step on Marta's journey. Marta was a ballet dancer working her way up through a corps, battling to control her weight amid the physical and emotional demands of her chosen career. Having suffered an injury she has had to leave the ballet, at least temporarily. What will she do WHEN THE MUSIC STOPS?
Home from the Billings, Montana dance school, 18-year-old Marta keeps letters to and from friends there like a lifeline. Her mother has a new beau and a busy life. Marta wants to be happy, but she doesn't know what to do now. This is a 1950s story and choices for girls are limited, so she starts searching out options. She's living at home, but a place of her own would be better. And a job. And she should go talk to her former ballet teacher, if only she didn't feel like such a failure.
I swiftly became totally immersed in Marta's life and could see her stretching in one direction and snapping back as she lost confidence again. Her talents are soon put to good use and she learns about costume and set design for theatre. She also has time for a social life, even though she already has a sort of boyfriend, Steve in Billings. As a girl who never had any time to call her own, Marta is understandably confused about dealing with new situations. She's certainly not finished with ballet even though it means wearing ice-filled socks.
If you like ballet or any kind of theatre, dance or fitness activity, you'll find a lot to identify with and enjoy. Marta meets people of all ages, united by their love of the arts. The young woman seems incredibly mature for her age, which must be a side-effect of her dedication and discipline. Some new characters, like a pushy mother determined to see her daughter as a solo artiste, provide a wry look at ballet, while the beauty and passion of Marta's dancing demonstrates why people want to learn this craft. There's also the recurring theme of potentially harmful diet pills.
WHEN THE MUSIC STOPS is again suitable for teen readers, but the theme is more business-minded so New Adult and adult readers will be just as keen to learn from Paddy Eger's tale.
SUMMARY
Martas life: Part Two. Marta struggles to regain her ability to dance. As she finds a job to support herself, her dance and her personal life takes several unexpected and harrowing turns. Will she be able to find a deeper well of strength to meet these new challenges head-on?
Eighteen year-old Marta Selbryth remained in Billings, Montana until she realized she'd need an extended recovery time before she'd be able to return to dancing. As the story begins, it's May, 1958 and Marta's returned to her family home in Bremerton, Washington. Her plan: work on her recovery and make decisions about her future as a dancer as well as her relationship with her boyfriend, Steve Mason.
It's true, it is hard to go home after being on your own, but Marta's mother welcomes her and lets her discover her own way forward. However, Marta feels displaced by her mom's special friend, Robert. Being alone and lonely, she wanders aimlessly through her days and nights. When she takes a job with the local community theatre, her energy returns. Her enthusiasm further reignites when her former ballet teacher, Miss Holland, invites Marta to teach at her dance studio.
Over the fall, winter and into spring, a series of unexpected events at the dance studio and in Marta's romantic relationships throw her life in chaos. She must rethink what and who she wants and needs in her life as well as how much she's willing to forfeit to achieve her goals.
---
What do you think about this review?
Comments
No comments posted.

Registered users may leave comments.
Log in or register now!