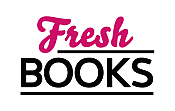 Great new reads in September
"Enlightening, enthralling, revealing"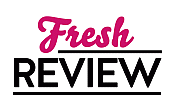 Reviewed by Monique Daoust
Posted August 13, 2015

Non-Fiction | Non-Fiction Biography
Mick Wall is my favourite rock biographer and The Doors is a group whose music I enjoy quite a bit. I was sure I would learn a lot about this band, but nothing prepared me for the shocker right on the first page. Then I knew it was going to be a great book!
The Doors were emblematic of the Summer of Love of 1967, and Jim Morrison its rock god. So what happened to the golden boy, who died only 4 years later, fat and old far beyond his 27 years?
As expected, Mr. Wall paints a vivid portrait of the 1960s music scene in Los Angeles and New York, as well as providing a detailed history of the four musicians who were The Doors. Much of the expected rock shenanigans are there, however I found it utterly fascinating how Jim Morrison "rock star" was mostly a persona that took the man himself by surprise, it seems. It boggles the mind how the band was ever able to write those extraordinary songs, so out of control was Morrison. It is mystifying that the trained musicians Ray Manzarek, Robby Krieger, and John Densmore were -- and still are -- perpetually relegated to the background even though they were the ones who made the music happen, while Morrison's contribution was minimal apart from the mystique that surrounded him, mostly because of his good looks that lasted for a very short while.
Mr. Wall is a chameleon, as he is able to adapt his writing style to the subject on hand. LOVE BECOMES A FUNERAL PYRE is very much in-your-face, such as was Jim Morrison, man, you dig? Mr. Wall had his work cut out for him as it was quite difficult to sift the truth from amongst Morrison's often contradictory utterances, and varied perceptions of some events according to the participants.
LOVE BECOMES A FUNERAL PYRE is an absorbing read, quite baffling at times because of Morrison himself, and Manzarek's determination to remain Morrison's number one fan until the end, to keep the legacy of The Doors alive. Mr. Wall's research is again outstanding, and I really appreciate his humility as the author suggests other books to complement his own book. LOVE BECOMES A FUNERAL PYRE adds a lot to the history of the 60s California music scene, as there were revelations about other rock greats as well, at least to me. It is definitely a must-read for anyone who is curious about The Doors, or rock and roll for that matter.
SUMMARY
Think you know the story of Jim Morrison and The Doors? This revelatory and explosive biography from critically acclaimed rock journalist Mick Wall will make you think again. Think you know how Jim Morrison died? Think you know who wrote all their hits? Think you know why Morrison fled to Paris, never to return? Well now you will with the definitive biography, Love Becomes a Funeral Pyre, of the legendary rock band and their iconic frontman Jim Morrison, written by Mick Wall, one of our most revered music writers and one of the last journalists to interview Ray Manzarek. The Doors have sold over 100 million albums. Inducted in the Rock and Roll Hall of Fame in 1993, they received a lifetime achievement at the 2007 Grammy Awards, and were the first American band to accumulate eight consecutive gold LPs. Yet the story of The Doors ended as badly as did the 1960s: a startling decade the music and story of The Doors both defined and helped vilify. Along with evoking the cultural milieu of Los Angeles, in Love Becomes A Funeral Pyre Mick Wall captures the true spirit of that tarnished age with a brilliantly penetrating and contemporary investigation into the real story of The Doors.
---
What do you think about this review?
Comments
No comments posted.

Registered users may leave comments.
Log in or register now!