"A wolf pack novella with more than one kind of hunter"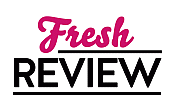 Reviewed by Clare O'Beara
Posted August 13, 2015

This novella is second in the series Silver Wolf Clan. Among a group of werewolves, some new to this status, we meet Morgan, whose recessive pale coloured hide marks her out as a silver wolf. In BLACK WOLF'S REVENGE, the werewolves in this wooded area are in constant dispute - the packs each need territory, and one leader has all female wolves so other packs want to claim some females. The fact that some of these wolves are, in human terms, mid- teen girls is not considered by these interlopers.
A rogue wolf who eats humans is considered a very bad thing. This will only lead to the hunting of wolf packs. Plus of course it could be called in bad taste. These powerful, dominant shifters lose sight of boundaries and it seems in the previous book Morgan was attacked and turned into a shifter by such a wolf. Now she has been revealed as a silver it is possible she could have offspring, something not usual among these shifters. What pack wouldn't struggle for this rarity? But Morgan has already made up her mind where she belongs. However, the dominant black wolf, Grey, may only be protecting her out of duty.
Southern Montana has plenty of wild country, and when men come around hunting wolves, nobody is sure if they know about shifters - until it's too late.
While I had not read the first in the series, the characters recap events for us so it's easy to go with the flow. Danger comes from every side, and we really feel for Morgan trying to cope as she is just learning how to adapt to her wolf shape and senses.
Tera Shanley writes historical western romance as well as paranormal romance, and she creates some feisty and freaky characters. Try BLACK WOLF'S REVENGE and let loose your inner wolf. This book could be read by mature young adults. The third part of the story is called BRAND OF THE PACK and moves into more adult territory.
SUMMARY
He'll risk it all to bring her home.
Morgan Carter witnessed her sister's murder, has been turned into a werewolf and is now raising her young niece. Then her fiance, Greyson Crawford, proves he wants to be with her for the wrong reasons, and she knows her life couldn't be any stranger. Devastated, she retreats to her cozy house in the city with her sister's little girl, Lana. There, they'll have normalcy, and maybe eventually, even happiness.
But Morgan's the only living silver wolf. Her uniqueness—the ability to produce werewolf offspring—means, without Grey's protection, she's unknowingly put herself and Lana in deadly danger. Other werewolves want to claim her for their pack, and she's the easiest, most tempting prey ever.
When they strike, Grey has to find her and rescue her before it's too late. Not so simple a task; he has only the uncontrollable beast inside him, Wolf, and an unlikely pack of allies he's forced to rely on. Can he get to her in time? And if he does, can he convince her he's there for the right reasons, saving them both?
---
What do you think about this review?
Comments
No comments posted.

Registered users may leave comments.
Log in or register now!