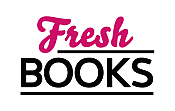 Great new reads in September
"SENSE OF DECEPTION is a juggernaut of a mystery..."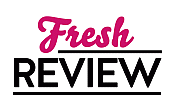 Reviewed by Miranda Owen
Posted August 12, 2015

SENSE OF DECEPTION is Book 13 in Victoria Laurie's Psychic Eye mystery series. Although it's part of a series, I believe SENSE OF DECEPTION can still be enjoyed by readers new to the Psychic Eye series. Victoria Laurie does a good job of establishing who the main characters are and their relationships to each other. In SENSE OF DECEPTION psychic and FBI consultant Abby Cooper races to save a woman, who she believes was wrongly convicted, from being executed. The spin that Victoria Laurie puts on this classic theme is having lead sleuth Abby gifted with a psychic ability. Her ability acts as a built-in lie detector for added peace of mind that she is on the right track.
SENSE OF DECEPTION is a spellbinding mystery from beginning to end. I love true crime cold cases and this fictional one about a mother in prison for murdering her young child is particularly fascinating. Victoria Laurie takes you step by step as Abby tries to do old-fashioned detective work hunting down potential suspects and witnesses. You get the feeling you are living the story as well because of the vivid storytelling. I like that Abby's special gift gives her an edge as a detective, but it isn't the only asset she has in solving the mystery. Abby's husband, friends, and co-workers all involve themselves in helping her sort through the tangle of lies and hidden truths. I like the teamwork involved in SENSE OF DECEPTION. I love strong female characters and Abby and her PI friend Candice make a pretty impressive team taking on the bad guys.
SENSE OF DECEPTION is a juggernaut of a mystery with many exciting twists and turns! Victoria Laurie does a great job of conveying a sense of urgency as well as providing a complex puzzle for readers to untangle. Although SENSE OF DECEPTION is packed with suspense, there are a few light moments thrown in as a counterpoint to all the intensity. SENSE OF DECEPTION had me staying up all night to find out what happens and it will hook you too. I can't wait for the next Psychic Eye mystery as well as the next installment of Victoria Laurie's spooky good Ghost Hunter series.
SUMMARY
In New York Times bestselling author Victoria Laurie's newest Psychic Eye Mystery, Abby Cooper senses a convicted killer is innocent, but she'll need hard evidence to save the woman before it's too late…

A ticked-off judge has tossed Abby in the slammer for contempt of court, and during her brief but unpleasant stay she learns the story of a condemned woman who is facing a far more serious sentence. Skylar Miller has been found guilty of murder and faces the death penalty. Everyone believes she's guilty, including her own family and her ex-husband—everyone, that is, except Abby, whose finely honed intuition tells her this woman doesn't belong behind bars.

With the help of her husband Dutch and her friend Candice, Abby launches into her own investigation to clear Skylar and find the real killer. But after a final appeal is denied and Skylar's attorney scrambles for a stay of execution, time is running short—and the list of suspects keeps growing. There's no margin for error as the life of an innocent woman hangs in the balance…
---
What do you think about this review?
Comments
No comments posted.

Registered users may leave comments.
Log in or register now!