"A timeslip romance means that the Renaissance Fair is for real"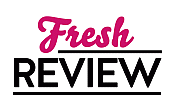 Reviewed by Clare O'Beara
Posted August 11, 2015

Romance Paranormal | Romance Time Travel
Our dramatic story starts in 1441 in Scotland. Amid the stenches of a busy city and port, we meet Hunter MacKintosh and his companions, all knights returned from a sea voyage. Politics are as uncertain as ever and Hunter decides to keep moving, away from the King's seat in Edinburgh. THE HIGHLANDER'S FOLLY mentions that Hunter is partly of fae blood.
These men travel with destriers, prepared for jousting. But they're not well off; fourth sons of minor barons, foster sons of clan chiefs. A Romany camp attracts them but the fae fortune teller has a surprise up her sleeve. Hunter strides through her tent into the future, and when he sees a slight, armoured lad being set on by a larger man with a sword, naturally he jumps in to redress the balance. How was he to know that this is an exhibition match? Or that he 'saved' a young woman who was in no danger? To say she's not pleased would be an understatement.
Meghan McGladrey from Minnesota is horrified to be dumped in fifteenth century Scotland. She's a tough cookie however; she rides and teaches martial arts and fencing. Can she fit in here long enough to find a way to return home? And why is she attracted to this big lummox, Hunter?
I hadn't read the previous book, but the writing is finely descriptive, and once Meghan arrived I found the tale delightful. Her family has encountered time swaps before and Hunter knows women who came to his era and stayed. This lassie may speak strangely, but she can be useful to his company. He's as good as betrothed though, so he'd better not get too familiar with Meghan. Naturally this strange girl is not welcomed by all in this superstitious land.
Amusingly, Hunter has been taught ASL. However, I'm always surprised by what some time travel books leave out of the picture. For a start, the Black Death is ravaging the island at this period. Every author puts her own stamp on timeslip stories, and in THE HIGHLANDER'S FOLLY we find that some of the Scots have telepathic abilities like truthseeing, which adds another dimension of interest. This timeslip adult romance is tremendous fun so I will have to hunt out more of Barbara Longley's books in the Loch Moigh series.
SUMMARY
A brave fifteenth-century Highlander fiercely devoted to his foster family, Hunter of clan MacKintosh can defeat any man in battle. Thanks to his fae gifts, he can read the intent of his opponents and guess their next moves. But when the faerie Madame Giselle sends Hunter to the present day, he stumbles into a staged battle and rescues a young knight—only to discover that the knight is a woman, and she's anything but a damsel in distress.
Meghan McGladrey learned martial arts and sword fighting from her father, a time-traveling Highlander himself. To Hunter's surprise, Meghan is as skilled as any knight. When both of them are pulled back to the fifteenth century, Meghan becomes desperate to return to her time. Hunter, who is pledged to another, begins to fall for the beautiful, brave warrior as they fight side by side against a common enemy. Now, he must decide which matters more: his honor, or following his heart.
Exciting battles and intoxicating passion reunite in the third Novel of Loch Moigh from award-winning author Barbara Longley.
Excerpt
Meghan shut her eyes tight in an effort to block out what had just happened, but the image was as real with her eyes closed as it was with them open—and the memory every bit as terrifying.

I killed a man.

Her gut lurched. She sucked in huge gulps of air and concentrated on breathing, on the feel of the wet ground beneath her palms and knees. She focused on anything other than the gruesome images flashing through her mind.

Strong hands lifted her to her feet. Alarm lit her nerves on fire, and she tensed to fight. Her eyes flew open. Hunter had her. All the fight left her with a whoosh of air from her lungs.

"Are ye hurt, lass?" his voice came out a gruff rasp, and he gripped her arms so tight he'd leave bruises. His worry-filled gaze traveled over every inch of her.

"No." She shook her head, and a tear slipped down her cheek. Next thing she knew, she found herself crushed against his broad chest, his strong arms banding around her with such force that all the energy she had left was squeezed right out of her. Good thing he held her up, because she couldn't have stood on her own to save her life.
---
What do you think about this review?
Comments
No comments posted.

Registered users may leave comments.
Log in or register now!