"Marketing in the future is still marketing to people"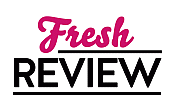 Reviewed by Clare O'Beara
Posted August 11, 2015

Non-Fiction Political | Non-Fiction
This management book is a fascinating look inside the world as the author believes we will see it in five or ten years time. Soon your toothbrush will record your tooth brushing score on the Internet each day and make appointments with your dentist. Of course, not everyone will want that kind of toothbrush, and we will still need human dentists. WHEN DIGITAL BECOMES HUMAN stresses that digital tools but human interactions are what we will want in the future.
Steven Van Belleghem has written successful books on management and the subtitle of this is: The transformation of customer relationships. The first change I saw growing up was the supermarket instead of the small shop where customers were served at a counter. Now we can buy online. We have a world of choices in our hands, thanks to tablets and phones. If firms want to make us buy shoes connected to the Internet, they will have to convince us that we need them. Steven predicts that five waves of tech coming together are going to make radical transformations. These are: mobile computers; net-connected items; robots; three-D printers; and artificial intelligence. Consumers are finding and adopting new ideas and goods more and more quickly; in 2012, the word selfie did not exist. Soon it will be the dronie. The top Fortune 500 companies are only a few years old, while Kodak invented the digital camera but failed to adopt it. Banks are losing out to PayPal.
I find the style easy to read but full of assumptions, based on people the author knows. Nowadays, we look at our smartphones 150 times a day. Do we? I don't. I seldom switch mine on. I'm familiar with the marketing separation of customers into innovators, early adopters, middle adopters and late adopters, followed by laggards. But these groups are separated on assumptions about how early they hear about an innovation or how much they trust new tech. The fact that brand new tech costs a lot more than tech that has been around for some years is not given as a factor, but I would say it is the most relevant. After all, cost was what made digital music downloads popular.
Steven tells us that the five biggest digital marketers are Facebook, Amazon, Alibaba, Google and Apple. They are linked to everything from taxi services to telecomms and online shops. New tech firms don't go on strike when things don't go their way. They drop their prices, so that the consumers demand their service. Meanwhile the traditional taxi firms go on strikes and teach consumers not to trust them. But what will happen when there are no jobs left? When all services are automated and physical work done by robots? Or when companies that lack digital skills collapse? Advice is given by Steven on innovating and adapting in a company, keeping the human touch as well as improving the digital aspect with RFIDs or scanners, though consumers can feel that tracking them is intrusive and overly commercial.
I was dubious that the factors named are responsible for the closure of 10,000 companies which Steven says failed in Europe last year. The economic crash has left entire national populations without money to spend, so they are not hiring architects and lawyers or visiting nightclubs, no matter what websites are in place. Steven also says that in the future consumers will have neither cash nor credit cards. Actually, I believe people like cash and for many reasons will continue to use it for smaller transactions. Governments and banks would prefer to do away with cash, but we've had physical money for thousands of years, and we like it. We also distrust electronic payments and banking, as computers can be hacked, fall prey to viruses or make mistakes. These human elements are not going to disappear.
WHEN DIGITAL BECOMES HUMAN contains some graphs and graphics to help us understand productivity rises, or how a good business functions. I find some of the graphics overtly masculine, with a handgun, a clenched fist and a thumb's down shown as business choices. No cupcakes here. I was actually surprised to see this in a modern business book, as we are often told that women are much better communicators in business.
Book lovers will be aware that authors often blog or put up websites for readers to find them and communicate. Putting the customer first is what Steven Van Belleghem says has brought companies like Amazon to the world leader position it now enjoys. Steven suggests that every employee should spend time on the customer complaint team, and customer servers should be given some autonomy. This combination of consumer care and personal communication is what he says will be needed to survive as a business in our exciting future. In that, I am sure he is correct.
SUMMARY
In an age when customers have access to vast amounts of data about a company, its product and its competitors, customer experience becomes increasingly important as a sustainable source of competitive advantage. But success doesn't just rely on digital engagement and excellence, but also on combining a digital- first attitude with a human touch. In When Digital Becomes Human, Steven Van Belleghem explores and explains the new digital relationships.
Packed with global examples from organizations that have successfully transformed their customer relationships, such as Amazon, Toyota, ING, Coolblue, Nike and Starbucks, When Digital Becomes Human presents a clear model that companies can easily implement to integrate an emotional layer into their digital strategy. This guide to combining two of a business's most important assets - its people and its digital strengths - covers the latest issues in digital marketing and customer experience management, including omnichannel and multichannel experiences, big data and predictive analytics, privacy concerns, customer collaboration (ie crowdsourcing) and more.
---
What do you think about this review?
Comments
1 comment posted.
Re: Marketing in the future is still marketing to people

Thank you Steven, communication is good!
(Clare O'Beara 5:50am August 12, 2015)
Registered users may leave comments.
Log in or register now!