"The Hacker Series is a sexy ride into the tech world."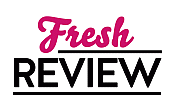 Reviewed by Sherri Morris
Posted August 11, 2015

Romance Series | Romance Contemporary
HARDLINE is book 3 in Meredith Wild's Hacker series and picks up where HARDPRESSED left off. The business has taken off and things finally look good in both their professional and personal lives. However that is short lived when Max and Risa launch PinDeelz, their own version of and a direct competition for Erica's business. Not to mention taking some of their top advertisers. This leaves Erica trying to figure out their next move.
Blake and Erica are still working on their relationship but there is a lot of outside influence that want to keep them apart. While Blake and Erica take time away to reconnect as a couple, Blake proposes. For once in Erica's life, her heart isn't in conflict with what she wants, and everything feels right. She loves Blake, and has no doubt that he loves her. For once, she is happy.
Erican and Blake attend a tech conference, they also run into Risa, who wastes no time in telling Blake about Erica's brief affair with her co-worker James. Feeling betrayed, Blake gives Erica a choice - give him her complete trust and allow him to help when he can, or nothing at all. Now Erica must deal with her trust issues quickly before she loses Blake for good.
Max pushes his hate for Blake too far by attacking Erica at a Landon family gathering, and Blake is the one to come to her rescue. However, when Erica runs into Daniel and he makes it known that someone is leaking information to the local police department. Can they find out who before it threatens the life Erica and Blake have built together?
I love this series! Meredith Wild never loses sight of who these two are throughout the series. Erica is still the strong-willed, stubborn woman she was in Book 1. In HARDLINE, we see Erica grow and change in order to give Blake what he feels he needs from her - her submission. In each book of the series, Erica and Blake's relationship evolves. Their relationship has turned into something beautiful and strong. Each are working on their issues, both have given so much of themselves in order for this relationship to work. Something is always there to tear them apart, but they always find each other, their love always strengthening them. As the wedding approaches, I can not wait to see where HARD LIMIT, Book 4 takes these two!
Learn more about Hardline
SUMMARY
Software mogul Blake Landon has met his match in headstrong Erica Hathaway. While his controlling nature and her independent spirit continue to battle, Blake has no intention of letting her out of his life again.
Erica has given Blake her trust and her love, determined that they will conquer any challenges together. But when he demands more and tests the boundaries of her commitment, she is forced to face the dark desires he's kept hidden.
As their bonds grow tighter, their enemies close in. With Erica's start-up in danger, Blake's frustration grows as he tries to protect her from those who would ruin her only to get to him. Can their relationship survive when Blake's enemies cross the line and threaten more than her livelihood?
---
What do you think about this review?
Comments
No comments posted.

Registered users may leave comments.
Log in or register now!