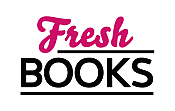 Great new reads in September
"THE SHEPHERDESS OF SIENA is a lengthy, involving read that drew me in at once..."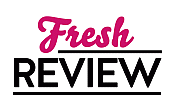 Reviewed by Clare O'Beara
Posted August 11, 2015

Historical | Women's Fiction Historical
Renaissance Tuscany, a fertile region of Italy, is the setting. Our tale begins in 1569, as Virginia Tacci recounts her upbringing in her father's leatherwork shop and the uneasy peace kept with their neighbours. THE SHEPHERDESS OF SIENA is six-years-old when she first meets some of the wealthy DeMedici family; they are hunting and mounted on the kind of horses Virginia adores. But she's a peasant child, and unnoticed by her betters.
The DeMedici family warred on the walled city of Siena with the aid of factions from all across Europe, until their sieges and battles defeated the townsfolk. No love has been lost between the factions since. This family has wed into noble families around Europe, but rumours of affairs are rife. Virginia comes into contact with some wealthy horse owners as her uncle is a farrier, and she becomes determined to ride in the race called the Palio someday, though only men may compete. Shepherds spend much time out with flocks, and eats basic rations, but Virginia has an older friend, Giorgio, who went to art school in Florence and can often be found in the landscape getting inspiration. The amused Giorgio teaches her to ride bareback on pastured horses, though she's a foul-mouthed little girl, even calling him an Etruscan, the people of Italy who were conquered by the Romans.
At this time Italian nation-states go their own way and prosper, installing aqueducts, draining malarial marshes and building beautiful cathedrals. Art is highly valued but poor people are not. Virginia has a lot to overcome if she is to ride a noblewoman's horse Orione at all, let alone race him. She is nicknamed the villanella, as she takes on the challenge of representing her contrada, city neighbourhood, in the mad race around the town.
Some readers may have read a story about the Palio written by Marguerite Henry. Imagine a girl heroine, with the politics and cruelty of the Borgias, Popes, Medicis and other influencers of the day. Add duels, rivals and wedding festivities, lapis lazuli for painting and the scents of garlic, olive oil and anchovies, and you build a picture of this dramatic, detailed portrait of the period by Linda Lafferty. THE SHEPHERDESS OF SIENA is a lengthy, involving read that drew me in at once and which, it turns out, is based on a true heroine of Siena. Long may she ride.
SUMMARY
Raised by her aunt and uncle amidst the rolling hills of the Tuscan countryside, young orphan Virginia Tacci has always harbored a deep love for horses—though she knows she may never have the chance to ride. As a shepherdess in sixteenth-century Italy, Virginia's possibilities are doubly limited by her peasant class and her gender. Yet while she tends her flock, Virginia is captivated by the daring equestrian feats of the high-spirited Isabella de' Medici, who rides with the strength and courage of any man, much to the horror of her brother, the tyrannical Gran Duca Francesco de' Medici.
Inspired, the young shepherdess keeps one dream close to her heart: to race in Siena's Palio. Twenty-six years after Florence captured Siena, Virginia's defiance will rally the broken spirit of the Senese people and threaten the pernicious reign of the Gran Duca. Bringing alive the rich history of one of Tuscany's most famed cities, this lush, captivating saga draws an illuminating portrait of one girl with an unbreakable spirit.
---
What do you think about this review?
Comments
No comments posted.

Registered users may leave comments.
Log in or register now!