"The latest in the Yorkshire crime series is vividly compelling"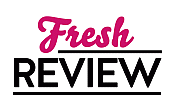 Reviewed by Clare O'Beara
Posted August 10, 2015

Inspector Banks needs no introduction to crime aficionados, and I've been following his cases since coming across IN A DRY SEASON years ago. Writing 22 full-length novels is a tribute to any author's creativity and strength, and the series has allowed for development of not only the characters but the countryside. IN THE DARK PLACES is the latest Lake District detective story in Peter Robinson's superlative DCI Banks series.
Annie Cabbot is now a detective inspector, and she checks out a stolen, expensive tractor. Farm vehicle theft is an international crime, but local lookouts are an integral part of the thieves' operations. Banks opts to chase a bloodstain found by a dog-walker in an abandoned RAF hangar. We see two sides of Yorkshire - and the families sundered by unwillingness to coax a living from the unforgiving land. Dilapidated, damp farmhouses and muck don't make a desirable living environment, but having left, the young people end up in unwelcoming tower blocks outside Eastvale, struggling to support themselves while pursuing careers like tourism or photography.
Annie worries that she is turning into a cynical, sharp- tongued person, her life experience and loneliness combining to make her unattractive as a date. This is amusing considering Jassminder the crime scene analyst spends her life cheerfully talking about DNA traces in blood and bone fragments. DS Winsome Jackman is growing in strength with every case. Meanwhile, Banks has found happiness with the Italian lady in his life.
The hallmark of a DCI Banks book is steady, thorough policing. A suspect is absent from a caravan park, but his caravan burns down overnight. This tells the police they are close to something major, and vicious people are involved. Vicious enough to threaten a young mother with harm to her son if she talks. At the same time as procedure is being followed, little human touches appear; frayed cuffs on a woman or a former soldier with a serious limp.
My only query is how often in crime books men are said to use hairbrushes when a DNA sample is required. I have never known a man to buy or use a hairbrush, and these days men often have close-cropped hair not even requiring a plastic comb.
With the shattered economy, plus the war on drunk- driving, the village pub is suffering. The black economy though is thriving, and those mixed up with this juggernaut may vanish, or be found dead IN THE DARK PLACES. Peter Robinson, who lives in Canada, has made this bleak, snowy, beautiful Yorkshire his own, and while Banks may be feeling his age, the crime stories are as fresh as ever.
SUMMARY
Louise Penny calls IN THE DARK PLACES "brilliant." Tess Gerritsen says it's "thrilling." And Michael Connelly describes Peter Robinson as "amazing." One of the world's greatest suspense writers returns with this sensational new novel featuring Inspector Alan Banks, hailed by Michael Connelly as "a man for all seasons."
It's a double mystery: Two young men have vanished, and the investigation leads to two troubling clues in two different locations.
As Banks and his team scramble for answers, the inquiry takes an even darker turn when a truck careens off an icy road in a freak hailstorm. In the wreckage, rescuers find the driver, who was killed on impact, as well as another body —a body that was dead well before the crash.
Snow falls. The body count rises. And Banks, perceptive and curious as ever, feels himself being drawn deeper into a web of crime, and at its center something—or someone—dark and dangerous lying in wait.
Vibrating with tension, ingeniously plotted, and filled with soul and poignancy, IN THE DARK PLACES is a remarkable achievement from this masterful talent.
---
What do you think about this review?
Comments
No comments posted.

Registered users may leave comments.
Log in or register now!