"War comes to medieval Spain and this boy flees with only his horse"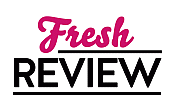 Reviewed by Clare O'Beara
Posted August 10, 2015

Historical | Multicultural Historical
Medieval Spain is the setting for this powerful story of young Diego, son of Don Marcelo, who gets caught up in turbulent times. THE HORSE HEALER is translated from Spanish so we get a full flavour of the people and places. Beginning in 1195 with the defeat of the Christian monarch by Saracen soldiers from across the Mediterranean, we learn about the lives of the ordinary people.
Don Marcelo owns an inn and a small piece of land, and he is a hard-working blacksmith. His life has been full of sweat and penury, with a tithe constantly owing to the monastery. He wants to pass this land down to his son and daughters, but he would prefer that Diego had a chance to make more of himself, in the big city of Toledo. But at 14, war and tragedy sever brave Diego from his family and home. Toledo wants no more refugees and all he owns is his swift mare. Meanwhile, his young sisters Blanca and Estella are in the hands of the Saracens.
Finding an albeitar, a healer of beasts of burden, in Toledo, Diego decides to work for this learned Muslim named Galib rather than be parted from his lovely mare Sabba. In this wealthy city, a centre for sword-making and knowledge, people of three religions live side by side, obeying rules such as not sleeping under the roofs of other religions. Diego won't get wealthy by being a stable boy, but he can learn the veterinary trade. Everyone from herdsmen to royal ensigns needs horses and donkeys. Diego never forgets his lost sisters however. Will he ever find them?
This gripping tale is not for the tender, with death and blood to the fore. We can certainly admire the struggles of our forebears and the mixing of cultures and learning which produced the Conquistadores a few centuries later. Diego is brighter than most peasants and more conscientious than many young men faced with weapons, so he makes a worthy hero of what at first is not a very heroic story. We also find a parable making sense of today's events as the dedicated Galib explains to Diego that some warriors interpret teachings in their own way and he does not agree with their attitudes. Both in Toledo and later in a Christian monastery, Diego continues to learn from historic scholars and he comes to admire the beautiful Arab horse.
Anyone interested in horses, farriery or veterinary medicine will find THE HORSE HEALER essential reading; provided they can cope with the ongoing turmoil of the age. The very human story of Blanca and Estella is a good counterpoint to Diego's adventures, showing us another side of medieval life. Gonzalo Giner is a veterinarian and lover of horses - also, it seems, a lover of history.
SUMMARY
His father dead, his sisters kidnapped, a boy with an intuition for horses flees his home and is taken in by a veterinarian during the turbulent years of the Reconquest of medieval Spain
At the border of the Christian kingdom of Castile and the Muslim caliphate of Al-Andalus, a little inn sits on the front lines of the battle for Iberia. When word travels that the most feared fighters of the Muslim world, the Imesebelen, are advancing on Toledo, the innkeeper tells his son, Diego, to flee with his sisters. But Diego refuses to abandon his father. The old man and one of his daughters are slaughtered, and the other two girls are kidnapped. Now there's only one thought on Diego's mind: revenge.
On his lightning-fast Arabian mare, Diego makes his way to Toledo. It is the start of a journey that will usher him into manhood and lead him to the dawn of a field of medicine that will change Spain—and the world—forever.
---
What do you think about this review?
Comments
No comments posted.

Registered users may leave comments.
Log in or register now!