"A wonderfully delicious erotic fairy tale!"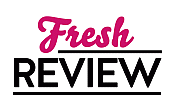 Reviewed by Miranda Owen
Posted August 7, 2015

PRINCESS OF THE PACK is a novella in Saranna DeWylde's Woolven Secret werewolf series. PRINCESS OF THE PACK happens concurrently with some events of Book 1, so reading the first book in the series, BIG BAD BILLIONAIRE, before this one is a good idea.
PRINCESS OF THE PACK shows there is much more to Marchessa de la Luna than was first suspected after reading the previous book. I like that she is somewhat pragmatic but also a fierce fighter when she feels it's necessary. I love how she stands up for herself and doesn't take any disrespect. She has a candor I find very refreshing in a romance heroine. Although Marchessa is sold into marriage by her father, she is anything but a victim. She takes the circumstances life throws at her and makes decisions.
This is the best and most unique story involving a love triangle that I've ever read. What separates this love triangle from others is that there is no indecisive heroine or a lack of the "true love" feeling. The romance between Marchessa and the man she chooses is extremely sensual. Even though all of the main characters are werewolves, there is a "beauty and the beast" feeling to PRINCESS OF THE PACK. The exquisite sexual tension and gradual building of trust and desire between Marchessa and the hero is what makes PRINCESS OF THE PACK such a delight.
PRINCESS OF THE PACK is a wonderfully delicious erotic fairy tale. In addition to the eroticism, there a few bad guys to add conflict and excitement. Now, after reading PRINCESS OF THE PACK, not only am I looking forward to reading stories about Blake Woolven's family, I also hope to read more about Armand Rommulus Ardennes. I am eager for the next installment in Saranna DeWylde's Woolven Secret series.
SUMMARY
Marchessa de la Luna's duty is to the marriage arranged to the enigmatic and powerful, but aging Alpha Antony Rommulus. Her passion is for the rogue Cassius who can give her nothing except pleasure. Marchessa must choose if it will be duty or desire that will decide her fate and that of her pack.
---
What do you think about this review?
Comments
No comments posted.

Registered users may leave comments.
Log in or register now!