"An astonishingly good PI story from South Carolina"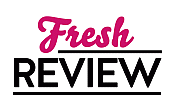 Reviewed by Clare O'Beara
Posted August 1, 2015

Third in the Liz Talbot Mystery series, this engaging crime story is set in South Carolina. Comfortable in her island-based home, Liz Talbot is a PI who is phoned by a man in the city of Charleston whose daughter has disappeared. Naturally, she wants to help.
LOWCOUNTRY BONEYARD has the interesting addition of Colleen, Liz's friend, now deceased, who helpfully haunts her. Unusual to say the least but being non-corporeal has its advantages in some investigations. Kent Hayward, Liz learns, is a woman of twenty-three who caused family chaos by telling her old-money parents that she wanted to move in with her boyfriend, a chef in a celebrated restaurant. Liz sees nothing unusual in the young woman's choices and the police have called off the search. But this doesn't mean that Kent vanished of her own accord.
Amusingly, Colleen chats to Liz at intervals so Liz has taken to wearing earbuds in the hope that her responses will be taken as those of a person on the phone. Unlike the Sue Grafton books, which remain stuck in the 1980s, the business of investigation digs into Facebook pages, Wi-Fi hotspots and i-Phone traces, and even so some people stay missing. Liz's personal relationship with her business partner Nate is difficult because they each work out of different cities, building up business. Nate believes Liz should want to live with him and takes offence.
The boyfriend, Matt, seems a hard-working, aspiring chef and is worried for his girlfriend. The police are treating him as a suspect. If the missing girl wants to live with him, why wouldn't he know her location? The family, maids and friends are all part of the investigation conducted by Liz, giving us a broad picture of society in Charleston. I noticed Liz attaching a GPS tracker to a car; I believe this amounts to an illegal wiretap and could get her licence revoked. Somebody gives her a taste of her own medicine, and she doesn't enjoy it.
The local foods sound scrumptious and the locale descriptions are enough to entice us to be tourists. There's just enough undercurrent of dark menace to be convincing and the PI detail is as convincing as Grafton. I am not at all surprised that Susan Boyer's first book won several crime awards and this instalment, LOWCOUNTRY BONEYARD, deserves to go just as far.
SUMMARY
"Has everything you could want in a traditional mystery: a credible and savvy protagonist, a meaty mystery, and setting that will make you want to spend time in South Carolina. I enjoyed every minute of it." – Charlaine Harris, New York Times Bestselling Author of Day Shift
Where is Kent Heyward? The twenty-three-year-old heiress from one of Charleston's oldest families vanished a month ago. When her father hires private investigator Liz Talbot, Liz suspects the most difficult part of her job will be convincing the patriarch his daughter tired of his overbearing nature and left town. That's what the Charleston Police Department believes.
But behind the garden walls South of Broad, family secrets pop up like weeds in the azaleas. The neighbors recollect violent arguments between Kent and her parents. Eccentric twin uncles and a gaggle of cousins covet the family fortune. And the lingering spirit of a Civil-War- era debutante may know something if Colleen, Liz's dead best friend, can get her to talk.
Liz juggles her case, the partner she's in love with, and the family she adores. But the closer she gets to what has become of Kent, the closer Liz dances to her own grave.
---
What do you think about this review?
Comments
No comments posted.

Registered users may leave comments.
Log in or register now!